WELCOME TO THE OASIS OF HAPPINESS

Pinappos was founded on three very specific missions — to provide a platform for diverse voices, always be authentic, and create happiness.
At Pinappos, diversity isn't a reactionary measure. It's in our DNA. It's the very fiber of who we are and who we'll always strive to be.
Furthermore, we recognize a world that has far too long been manipulated by fake news and false reviews. Authenticity is at the core of who we are. We don't have room for so-called "influencers" being paid to give high praise. Truth matters and we are committed to the best of our ability to always offer our most honest voices.
Last but not least, where today's media has become dependent on click-bait content, forcing audiences into doomscrolling bad news 24 hours a day, 7 days a week, Pinappos vows to be a place for happiness focused entertainment. We are determined to provide a safe space for those who don't want to drown in darkness.
We at Pinappos know that people are more important than clicks and that's why Pinappos happily leads the way for a new era of media.
JASON ARSHAN 🪐
Editor-in-Chief
Having dedicated over a decade of his life to the psychology of scent, "the voice of fragrance" joined Pinappos with the express purpose of sharing his passion for perfume from a unique perspective. During this psychological journey, he has quietly built a reputation as one of the world's foremost fragrance connoisseurs.
CHIZOM EKPUNOBI 🧀
President of HR
Before establishing herself as one of Madison's leading food critics, this Nigerian born influencer has been building an impressive entrepreneurial résumé all while inspiring women worldwide.
COACH NOY🥊

In this corner, from Las Vegas, Nevada — the founder of Cardio Kings Fitness Boxing — he is our undisputed fitness champion of the woooooorld!
DR. MADIHA HUQ🌱

Mad about plants, mad about makeup, mad about health, and mad about living her best life. You can't stop the madness, but you can definitely embrace it.
Freelance writer, satirist, wordsmith, air frying adventurer, and the right person to know if there's a zombie apocalypse.
KRISTEN WOLFE🐺

Former barista, current badass – when she's not introducing you to secret coffee recipes that are so secret they're not even on the menu, she's on the hunt for the best products!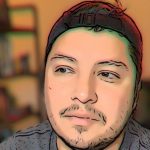 ERIK J. VELASQUEZ
Photographer extraordinaire and founder of Leaky Glass.
SORAYA💋

The mysterious world-traveling seductress knows all the right moves to you where you need to be and what position you need to be in. Her experience and knowledge knows no bounds. Speaking of being bounded, red rooms have nothing on her.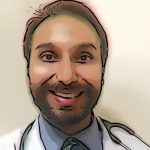 DR. MAYANK PATEL🩺

The doctor that other doctors turn to when they need medical advice.
TEAM PINAPPOS🍍

Our golden team has collectively put on their crowns to produce sweet content for you.