Your questions answered by the mysterious seductress known as Soraya. Questions may be edited for clarity and to preserve anonymity. Names are changed to protect identities. Soryara is not a professional and answers are based solely on her personal knowledge and experience.
"Soraya, on the season 36 reunion of MTV's The Challenge, the cast roasted Nelson for bringing a sex toy to The Challenge house. Are we not past the point of shaming men for something we encourage women to use?" — Confused Kelli
I'm past it. Once we stop shaming men for using toys then we can bring those toys into all our sexual experiences, making everything more fun. The people that roasted him are most likely too embarrassed to admit to their own solo sex lives so they made fun of him to feel better about themselves. It's a group of insecure men and women deflecting their own insecurities onto someone else. Men and women should embrace the sex toy. It's another great way to understand your own body and what makes you feel good.

Soraya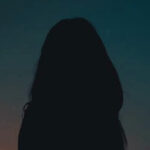 The mysterious world-travelling seductress knows all that right moves to get you where you need to be and what position you need to be in. Her experience and knowledge knows no bounds. Speaking of being bounded, red rooms have nothing on her.