All products and services on Pinappos are independently tested by our writers. Pinappos may earn a commission through links on our site.
Opening with a sweet sugary dose of rhum, I instantly knew this was a scent after my heart. Sweet and boozy perfumes always have my attention and Penhaligon's Clandestine Clara made me immediately take notice.
Before we get into the rest of this scent let's talk about rhum. For the uninitiated, rhum is short for rhum agricole. Originally distilled from the French Caribbean Islands, it's a specific type of rum made with fresh sugarcane juice rather than molasses.
I love Penhaligon's attention to detail in their design choices. Everything from the bottles and packaging, to the stories they tell, and the specific notes to create their fragrances. It shows their care from beginning to end.
Back to the scent at hand — after Clandestine Clara introduces us to the glorious sweet rhum, powerfully robust notes of authentic woods with cinnamon sprinkled in make their way through. I'm talking a trip into the woods. This isn't a camping trip though, this is something more magical. This is what I imagine an adult version of Narnia would be like. I'm at a boring dinner party looking for something more exciting, so I grab a glass of rhum and some of my favorite people, open the wardrobe and we take a stroll through Narnia. Clandestine Clara has brought me to this magical place and I'm here for it.
This is a long lasting scent and while the fragrance doesn't have massive sillage, it does envelope your body so that those around you can get a whiff of this gorgeous scent. For the type of scent, this is exactly what I want.
Scent Profile: Walking through magical woods holding a glass of rhum.
© PRODUCT PHOTOS COURTESY OF RETAILER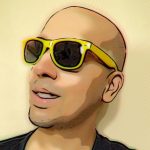 Having dedicated over a decade of his life to the psychology of scent, "the voice of fragrance" joined Pinappos with the express purpose of sharing his passion for perfume from a unique perspective. During this psychological journey, he has quietly built a reputation as one of the world's foremost fragrance connoisseurs.