All products and services on Pinappos are independently tested by our writers. Pinappos may earn a commission through links on our site.
After the success of last year's release of Salvatore Ferragamo's Ferragamo, it should come as no surprise that 2021 would see the follow-up. The original scent was a clean and sharp, lightly sweetened citrus accord that could solidly be worn in any situation, but was probably best suitable in the office. Nominated for the Pinappos Fragrance Awards Best Men's Fragrance, Ferragamo represents quiet confidence.
Ferragamo Intense Leather takes the DNA of the original accord but amps up the sweetness, taking that quiet confidence into a different direction. Whereas the original was best suited for an office setting, Intense Leather is Friday after work enjoying happy hour at the hottest new lounge bringing a heavy dose of charm and a touch of playful mischievousness.
I think Intense Leather is a bit of a misnomer as there is an important leather note and it's definitely more enhanced than its predecessor, but its hardly intense. There are more powerful leather fragrances out there and if you're getting this in hopes for last year's Ferragamo with a loud leather, you're probably going to be disappointed. That being said, the leather still plays a significant role, blending with the sweetness creates a bit of new car vibes. Don't worry, it's definitely wearable.
As life slowly sees itself shifting to the new normal, Ferragamo Intense Leather will play well as a fragrance that draws attention without making a massive splash. It's exactly the kind of fragrance the world needs right now.

Purchase Ferragamo Intense Leather
© PRODUCT PHOTOS COURTESY OF RETAILER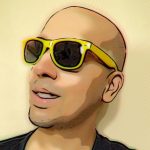 Having dedicated over a decade of his life to the psychology of scent, "the voice of fragrance" joined Pinappos with the express purpose of sharing his passion for perfume from a unique perspective. During this psychological journey, he has quietly built a reputation as one of the world's foremost fragrance connoisseurs.