All products and services on Pinappos are independently tested by our writers. Pinappos may earn a commission through links on our site.
When I first tried Sweet Tobacco Spirits upon its launch in 2016, I really only had one concern — how does 18.21 Man Made follow-up on this masterpiece? At the time, I wasn't the biggest tobacco fan, but Sweet Tobacco Spirits not only changed my whole perspective on tobacco fragrances, but it became one of my all time favorite fragrances. I rarely use the word masterpiece to describe a fragrance. Sweet Tobacco Spirits is a masterpiece. So naturally I waited with intrigue for their next fragrance. And I waited some more. Waited longer. Finally, I resigned myself to the possibility that no new fragrances were coming. It made sense, as 18.21 Man Made is a men's grooming company. They have amazing hair care and skin care products, the fragrance is an added bonus. In fact, the fragrance was created as a result of consumers being big fans of the sweet tobacco scent that graced all their other products.
I had come to accept that a new fragrance may never come, and then 18.21 Man Made surprised with new scent options in their products. Spiced Vanilla, Absolute Mahogany, and Noble Oud were introduced adding variety to their various products such as beard oils and washes. Hope for a new fragrance was reborn.
It would have been easy and even expected to follow-up on Sweet Tobacco Spirits with a sequel that shared a similar scent profile. Instead, their new fragrance Noble Oud Spirits takes 18.21 Man Made in a bold new direction. Both fragrances highlight a stylish, confident man but while Sweet Tobacco Spirits revels in spirited enthusiasm, Noble Oud Spirits opts for quiet confidence instead. Noble Oud Spirits is light and airy, with rich woods, fresh bergamot and a clean oud. It's strong without being loud, has staying power, and exudes sophistication with energetic vigor.
My concerns for 18.21 Man Made's follow-up have been put at ease. Noble Oud Spirits is exactly what I needed from 18.21 Man Made's new fragrance — another great scent with its own unique personality to stand apart from its predecessor. Its rich woody texture makes this a scent I look forward to wearing often in the upcoming fall season, while the fresh bergamot opens up the possibility of it being a welcoming fragrance to wear all year long. All in all, I can't get enough of Noble Oud Spirits.
Scent Profile: Take a freshly cut slab of rich luxurious wood, sprinkle it with a layer of clean oud, then soak it with bergamot juice waiting till the juice dries.
Purchase Noble Oud Spirits at 1821ManMade.com
© PRODUCT PHOTOS COURTESY OF RETAILER SITES AND AUTHOR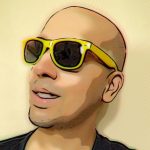 Having dedicated over a decade of his life to the psychology of scent, "the voice of fragrance" joined Pinappos with the express purpose of sharing his passion for perfume from a unique perspective. During this psychological journey, he has quietly built a reputation as one of the world's foremost fragrance connoisseurs.