All products and services on Pinappos are independently tested by our writers. Pinappos may earn a commission through links on our site.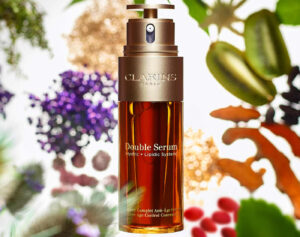 Double Serum by Clarins
From my experience, Clarins' Double Serum is the serum to beat all serums. On my skin, it instantly makes my skin radiant and that radiance lasts. Every morning, Double Serum has me looking energized and ready for whatever the day has in store for me.
Double Serum Eye by Clarins
It was only a matter of time for Clarins to follow-up on their iconic facial serum with a serum specific to eye care. This is the first product I've ever used that visibly reduces dark circles under my eyes. The skin under the eyes is a sensitive area and Double Serum Eye takes that sensitivity in mind by revitalizing it unlike anything I've tried before.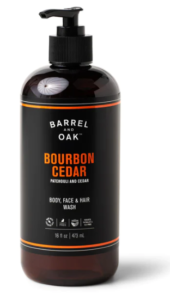 All-In-One Wash by Barrel and Oak
This multipurpose wash can be used for your hair, body, and face, but I've been using it strictly for face washing as the pump makes it very convenient to have sink-side where I wash my face every night. As I have oily skin, it's important for me to have a balanced formula like this that doesn't make my skin more oily or dry it out. The end result is a dirt removed, smooth feeling face.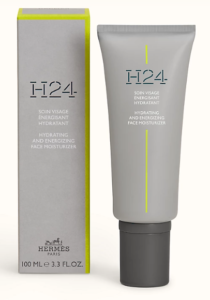 H24 Face Moisturizer by Hermes
Hermes' moisturizer is not only designed to protect against external aggressors, but it keeps skin feeling soft and youthful. After washing my face, I always moisturize. It may seem like an unnecessary extra step, but skincare experts encourage it to keep your skin at its best no matter what your age is.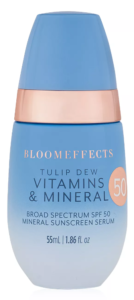 Tulip Dew Sunscreen by Bloomeffects
Wear sunscreen — as columnist Mary Schmich and Baz Luhrmann encouraged a generation to do. Unfortunately, it seems that advice has since gone by the wayside and I think it's in large part due to gooey, greasy, smelly sunscreen of the past. Thankfully, tulip dew sunscreen is none of those as it is lightweight, breathable, and hydrating. This SPF 50 and multivitamin rich serum is welcome on my skin whether I'm be out in the sun or staying in.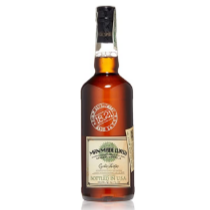 Man Made Wash by 18.21 Man Made
This 3-in-1 wash is my go-to for body wash. Its thick luxurious wash is practically unmatched in the category. It can also be used as shampoo and conditioner, making it a must have in my shower.
© PRODUCT PHOTOS COURTESY OF RETAILER SITES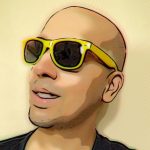 Having dedicated over a decade of his life to the psychology of scent, "the voice of fragrance" joined Pinappos with the express purpose of sharing his passion for perfume from a unique perspective. During this psychological journey, he has quietly built a reputation as one of the world's foremost fragrance connoisseurs.