Some products were received for review, however Pinappos' writers independently test all products to offer an assessment based on their own experience. Pinappos may earn a commission through links on our site.
Summer in 2023 feels bright and hopeful and exciting again. This means spending more time outside with our favorite people, dressed in our favorite summer gear, carefully covered with quality sun lotion, and wearing the perfect summer scents! These five fragrances represent everything beautiful about this summer.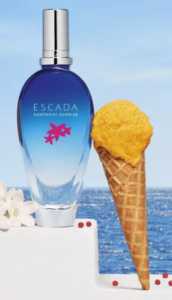 Santorini Sunrise by Escada
I say this every year and it's worth repeating, few names rule the summer like Escada does. Santorini Sunrise is a bright, juicy, sweet blend of mandarin sorbet and lightly floral jasmine. The jasmine is strictly a background player here used to ground the scent a bit. The star is the mandarin sorbet and it absolutely shines in the heat.

Absolute Mahogany by 18.21 Man Made
The latest release from 18.21 Man Made is a signature worthy fragrance. Remarkably versatile notes that will hit differently as the seasons change. As the name reflects, mahogany is absolutely the star, with bright bergamot and juicy mandarin playing a vital role in its summery character. Subtle spices are layered over the mandarin to create an extra dimension to its scent profile. As much as I've enjoyed wearing this in the summer, the way the notes play off of each other uniquely, I suspect Absolute Mahogany will shine all year.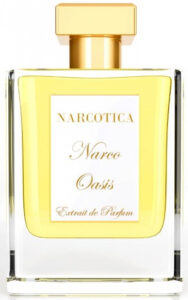 Narco Oasis by Narcotica
Narcotica has a knack for hitting every genre of fragrance out of the park. Their gourmand, Dulce Diablo, is one of the best gourmands ever. Their ambery scent, Doza, is one of the best ambery scents ever. Now their tropical fragrance, Narco Oasis, gets its claim to the genre as one of the best tropical fragrances I've smelled in years. A variety of exotic fruits are spotlighted with a sweet, juicy passion fruit that takes this fruity concoction to the next level.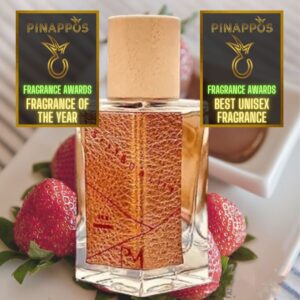 SEXYÖUALITY by Pink Mahoghany
When it comes to reviews, I don't like to speak in definitives like "best" or "greatest" because something else can always come along to challenge it. In this case, I feel comfortable taking that chance. Nobody does summer gourmands like Pink Mahoghany's perfumer Chavalia. She has mastered the artform, and this year's multi-award winning fragrance is a testament to that mastery. Strawberries, coconuts, and figs are glazed with decadent chocolate and sparkling with champagne. It's versatile for all year but it's shining on me in this summer heat.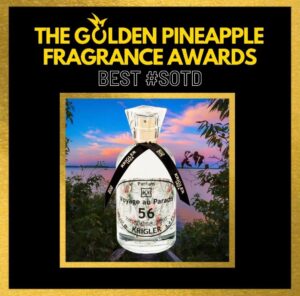 Voyage Au Paradis 56 by Krigler
The winner of this year's Best Scent of the Day, Voyage Au Paradis captures the essence of summer luxury in a bottle. The gorgeous blend of floral notes and orange combine so effortlessly, I've dubbed this blend "florange." This florange fragrance will rule the summer.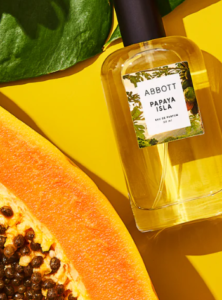 Papaya Isla by Abbott 
Creamy florals and jungle greens are layered over a juicy papaya creating exactly what I think of when I think of vacation on an exotic island.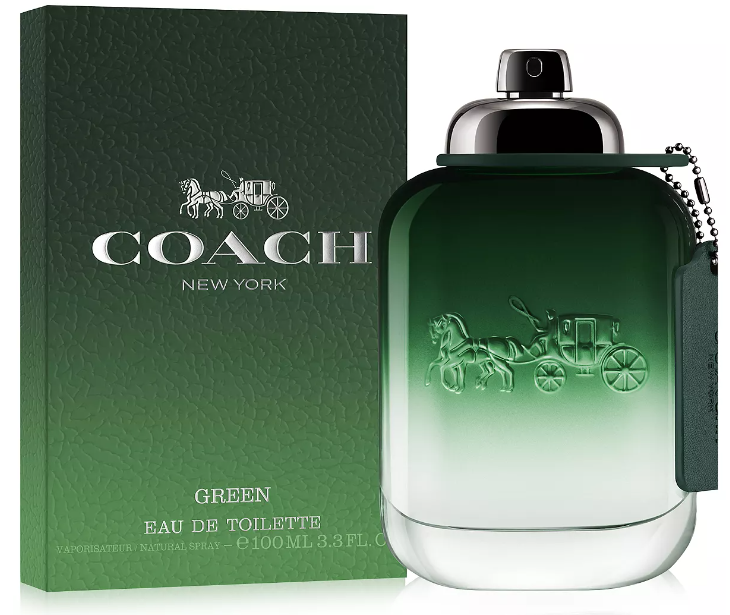 Coach Green by Coach
The latest release from Coach is so good, it's signature worthy! Reminiscent of some of the last few years' most popular, vibrant fragrances, Coach Green introduces its own unique twist with an effervescent, juicy kiwi. Yes, this is summer worthy, but also with that unique character of kiwi, it can easily replace a fragrance from your signature rotation.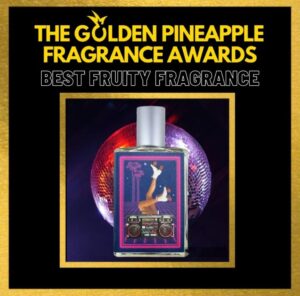 In Love with Everything by Imaginary Authors
With tropical punch, raspberry, and coconut palm sugar, this Best Fruity Fragrance winner from Imaginary Authors feels like summer nightlife vibes with neon lights, parties, and extra because being extra is the only way to celebrate summer.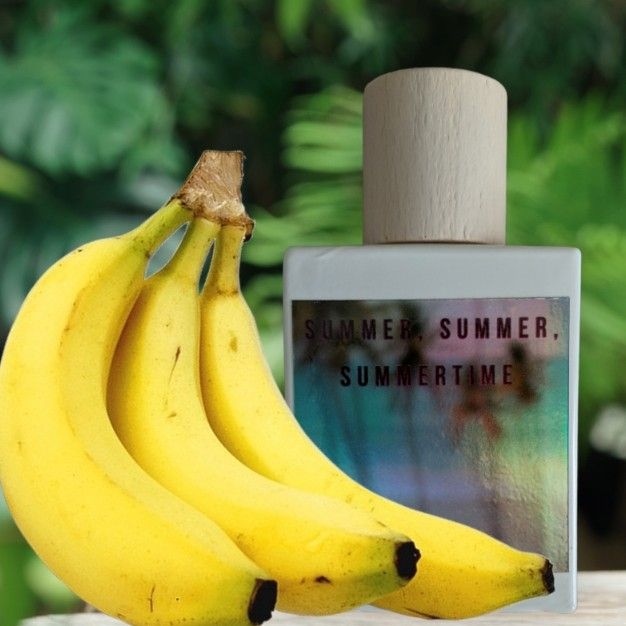 Summer, Summer, Summertime by Pink MahogHany
As I mentioned before, nobody does summer gourmands like Pink Mahoghany and this limited to summer release is proof of just that. Caramelized banana foster, with sparkling peach lemonade, some hibiscus, all sprinkled with salt. I'm so happy I added this to my fragrance collection. Like Sexyöuality above, this is a fragrance that is so delectable that every time I talk about it, I crave it and I feel the need to spray it on.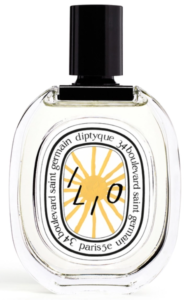 Ilio by Diptyque
Carrying that iconic powdery DNA we all know and love from Diptyque's most iconic fragrances, Ilio takes that luxurious powder and soaks it with pear juice.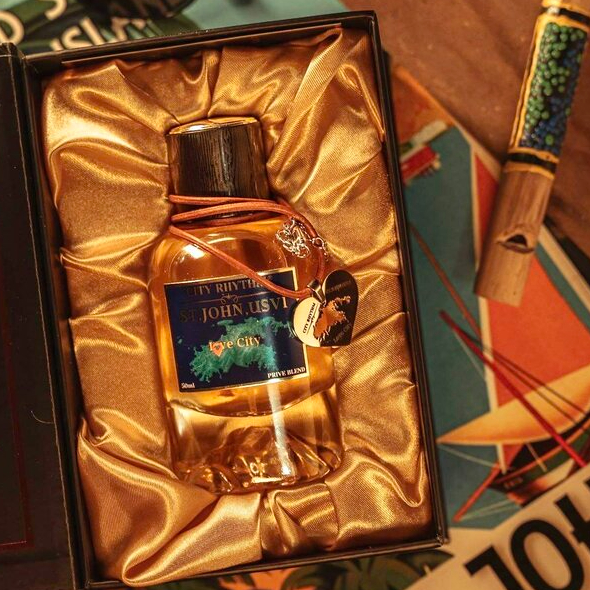 St. John by City Rhythm
In another corner of the tropical fragrance world, is City Rhythm and it's fair to say City Rhythm has mastered that corner. Every time a tropical city is announced, you know it's going to be a banger. Described as fruit filled tropical breezes and I couldn't agree with that description more. I get a gorgeous blend of tropical fruits amped by an airy cloud that takes me on a trip. This is the summer scent for summer and when it's not summer but you want to feel those summer vibes.
© PRODUCT PHOTOS COURTESY OF RETAILER SITES AND AUTHOR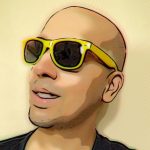 Having dedicated over a decade of his life to the psychology of scent, "the voice of fragrance" joined Pinappos with the express purpose of sharing his passion for perfume from a unique perspective. During this psychological journey, he has quietly built a reputation as one of the world's foremost fragrance connoisseurs.