A sample was provided for review, however, Pinappos' writers independently test all products to provide an honest assessment based on their own experience. Pinappos may earn a commission through links on our site.
Tom Ford is on a roll this year with their fragrance releases. I know there were concerns since the man behind the brand, Mr. Ford himself departed from the house, but I say so far so very, very good. The first release under new leadership — Café Rose — revisited a discontinued favorite in a magical experience that tantalized the senses by playing with the past while dipping its toes into the future. Tom Ford's follow-up, Myrrhe Mystère, also plays with the past but instead dives into the future.
Myrrhe Mystère is reminiscent of Tom Ford's 2021 release, Ébène Fumé. Nude woods enraptured Ébène Fumé as a scent of smooth natural seduction. Myrrhe Mystère opens with that same nude essence but quickly develops into something with more depth and complexities. Sandalwood and musk blend effortlessly to introduce that pure wood experience. Then a dynamic dance of two types of myrrh — myrrhessence and myrrh resinoid orpur explodes with a warm balsamic, resin deeply ingrained into the texture of the woods. All this happens while a vanilla accord settles into the background which unleashes a stunning harmony of raspy woody layers and soft sweetness.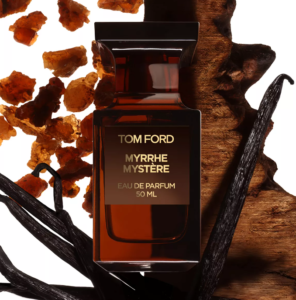 Myrrhe Mystère is an audacious fragrance that lends itself as evidence of the bright future of Tom Ford. It embraces the past but moves courageously into the future. I love Ébène Fumé, and Myrrhe Mystère plays almost like a great sequel, bringing what I love about the original, while diving deeper into the characters and enhancing the story. Myrrhe Mystère is a seductive, complex, rich expression of confidence with the depth and understanding of a life well lived.
© PRODUCT PHOTOS COURTESY OF RETAILER SITES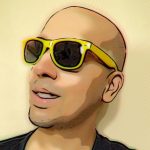 Having dedicated over a decade of his life to the psychology of scent, "the voice of fragrance" joined Pinappos with the express purpose of sharing his passion for perfume from a unique perspective. During this psychological journey, he has quietly built a reputation as one of the world's foremost fragrance connoisseurs.