All products and services on Pinappos are independently tested by our writers. Pinappos may earn a commission through links on our site.
Penhaligon's Changing Constance is a mystery wrapped in a riddle that unfolds in surprisingly unexpected ways. The road all starts with the name. The word Changing means to transform or to become something different from what it once was. On the other hand, the name Constance means steadfast, unwavering, firm — unchangeable. As you can see the road we're about to travel isn't a straight line. It's the scenic route, winding through a wondrous dream world.
Changing Constance opens with a sharp, spicy pimento. It's not loud or in your face, but it does catch your attention and get you to take notice. As time passes, notes of salted caramel with a touch of vanilla glide to the forefront where they reside through the dry down of the scent. Just when you think you've figured it out, woody nuances begin dancing about.
The notes in the scent say winter, but the experience tells a different story. This sweet, sexy accord is light and fades close to the skin. In cold temperatures, that could be welcoming during close contact. However, it's in warm temperatures where Changing Constance truly shines. The hotter the temperature gets, this fragrance becomes more inflamed and will intoxicate you in all the best ways. Changing Constance is wearable all year, but its in the summer months where the magic happens.

Scent Profile: salted caramel vanilla sprinkled with spices

Purchase Penhaligon's Changing Constance
© PRODUCT PHOTOS COURTESY OF RETAILER SITES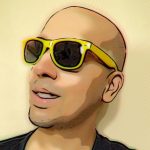 Having dedicated over a decade of his life to the psychology of scent, "the voice of fragrance" joined Pinappos with the express purpose of sharing his passion for perfume from a unique perspective. During this psychological journey, he has quietly built a reputation as one of the world's foremost fragrance connoisseurs.