All products and services on Pinappos are independently tested by our writers. Pinappos may earn a commission through links on our site.
Marc Jacobs' Daisy has entered Pinappos' first ever Hall of Fame class alongside Giorgio Armani's classic Acqua Di Gio. A timeless piece of art, Daisy has established itself as one of the most beloved perfumes ever created.
From the groundbreaking original Daisy to this year's new release of Daisy Eau So Intense, Kristen Wolfe shares her scent exploration of the franchise giving a greater understanding of the lasting impression it has left on her heart and perfume lovers around the world.
DAISY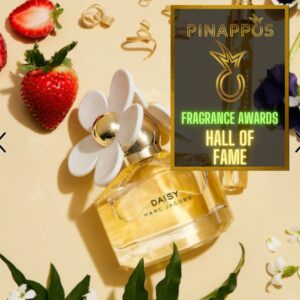 This was my signature scent for literal YEARS after it first launched! It's so feminine, fresh, floral and juicy — like a bouquet of freshly cut daisies. Stems and all. The perfect scent for a spring day or days you just need cheering up. A classic.
DAISY EAU SO FRESH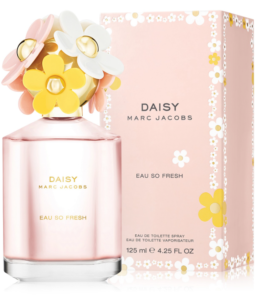 This is Daisy's younger "greener" cousin. A bit more fresh and more delicate. Hence the name. Like you slightly emphasized the stem of the Daisy. It is beautiful in its own right!
DAISY LOVE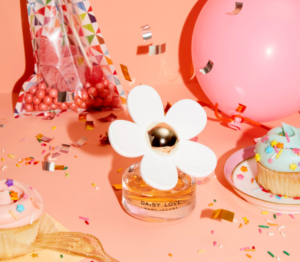 Very different from the original. Melting onto my skin like butter with a hint of cashmere, this is the the most sensual of the line. Daisy Love is the scent you want to wear on date night when you want to spice things up.
DAISY DAZE
Like a juicy mandarin orange with the slightest hint of daisy. It's very unique for the Daisy line. Fruity, fresh, simple and very bright, making it perfect for a hot summer night!
DAISY EAU SO INTENSE
Released in 2021, this is my new favorite! Its name suits it well, having the original lure of Daisy with an intense berry sweetness and a hint of honey, it smells utterly delicious, and a bit sexier and edgier than the other Daisy mates. Cue the applause…👏👏👏
© PRODUCT PHOTOS COURTESY OF RETAILER SITES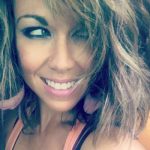 Former barista, current badass, when she's not introducing you to secret coffee recipes that are so secret they're not even on the menu, she's on the hunt for amazing products!