The real secret of the Starbucks secret menu is that there is no official secret menu. Certain off-the-menu drinks are popular enough that baristas know them, but there's no guarantee they're going to know how to make the wild named drink you ask them for. That's why it's always good to know the recipe. Plus, if you know the recipe that opens up the possibilities of ordering the drink at another coffee shop or if you're choosing to stay home — making the drink yourself.
Here's the green tea you never knew you needed: The Dirty Matcha
Inspired by the Dirty Chai which is a chai tea latte with espresso, the Dirty Matcha is a matcha green tea latte with espresso.
One shot of espresso in your tea gets you a Dirty Matcha, while two shots of espresso gets you an Extra Dirty Matcha.
This is one secret you're going to want to share!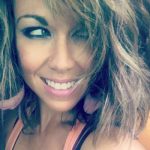 Former barista, current badass, when she's not introducing you to secret coffee recipes that are so secret they're not even on the menu, she's on the hunt for amazing products!