All products and services on Pinappos are independently tested by our writers. Pinappos may earn a commission through links on our site.
Team Pinappos is always searching for amazing new products. This article is part of a series where we share with you the discoveries that excite us, the products we cannot wait to talk about. These are our favorite finds.

I was so pleased with Milk Makeup's KUSH volumizing mascara, that I had to try out their other products. Next up to try was their Lip + Cheek sticks. I have be to honest, I was skeptical. I've tried other brands lip/cheek sticks, and they soooooo did not work for my oily skin. They were sticky, and just all tended to melt right off my face.

First, I tried it out on my lips. It slid effortlessly on with beautiful sheer color, and smelled sort of like cherry Popsicle. Whatever the scent was, it was very pleasant. Score one point for the lips. Now the true test — the cheeks. I swiped it across my cheeks and blended it in with my makeup sponge. OMG! They did it again! Milk makeup amazed me with their product. It created such a natural flush, did not look cakey AT ALL and stayed all day long. Also, it didn't seem to accentuate my pores like other brands did! 

As an avid gym goer, I realized how fantastic and convenient this is. So much easier to throw this in your gym bag or travel bag instead of a separate blush, blush brush and lipstick!! Don't get me wrong I still really enjoy a powder blush, but wow this is so convenient for a girl on the go!!! I declare this a must have!
Until next time, the hunt is on!

Purchase Milk Makeup Lip + Cheek
© PRODUCT PHOTOS COURTESY OF RETAILER SITES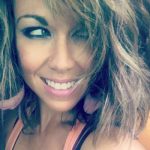 Former barista, current badass, when she's not introducing you to secret coffee recipes that are so secret they're not even on the menu, she's on the hunt for amazing products!