All products and services on Pinappos are independently tested by our writers. Pinappos may earn a commission through links on our site.
From the products Hollywood's behind-the-scenes gurus use to make their leading men look like leading men to the products top hairstylists count on for the best results — 18.21 Man Made is one of the hottest men's grooming brands in the world today.
Since day one, the name 18.21 Man Made has been synonymous with its captivating aroma and luxurious quality. With a background in fragrance psychology, my first experience with them was their groundbreaking Sweet Tobacco Spirits and it has since become my most recommended fragrance ever. I honestly wish I would stop recommending it so I could keep it to myself, but time and time again people ask me and it's the first thing that comes to mind. It's just that good.
When gift giving holidays come around, if you want to give the gift of grooming more often than not when they open their wrapping they're wondering WTF did this person just gift me. That's not to say grooming gifts can't be good gifts. They make great gifts, but they don't typically look like great gifts. Enter — 18.21 Man Made with packaging as stylish and luxurious as the products inside them.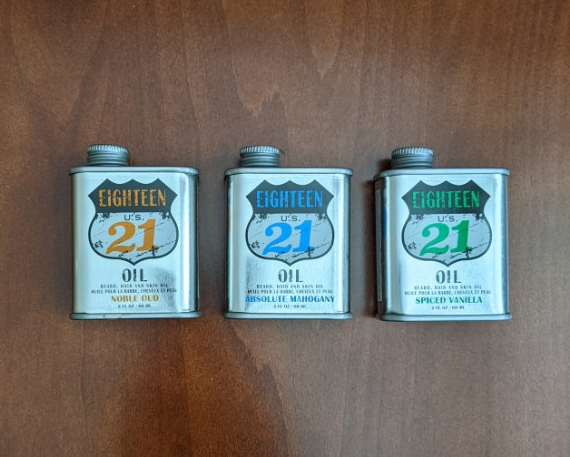 Their new beard, hair, and skin oil come in miniature oil canisters. There's no better way to describe them than to say these are badass! Next up there's the faux book Gentleman's Guide gift set with Man Made Wash and Bar Soap. The eye catching box has me wanting to put this on my bookshelf.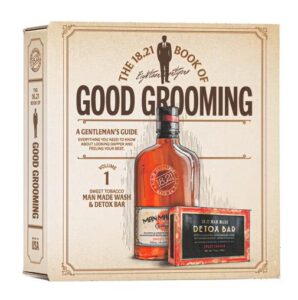 All the products' scents are designed to complement each other so whether you're using products with the rich Noble Oud, the textured Absolute Mahogany, or the sweet and spicy Spiced Vanilla they all layer well with the OG Sweet Tobacco Spirits. This is a great way to add a twist to the amazing fragrance or just enhance the already powerful scent even more.

Nothing compares to the large bottles. They're in a class of their own. I've had people numerous times ask me why I keep a bottle of alcohol in the bathroom. I've had to show them that these classy bottles are actually wash. It's a head turner for sure. Don't worry if you're like me and you want to take these washes with you when you travel — there's a travel size bottle as well.
Whether it's a gift you're giving to someone else or to yourself, 18.21 Man Made has you covered with luxurious grooming products that look as good as they work.
Some of these are available now with more launching in May!
© PRODUCT PHOTOS COURTESY OF RETAILER SITES AND AUTHOR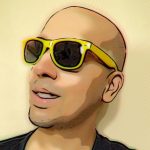 Having dedicated over a decade of his life to the psychology of scent, "the voice of fragrance" joined Pinappos with the express purpose of sharing his passion for perfume from a unique perspective. During this psychological journey, he has quietly built a reputation as one of the world's foremost fragrance connoisseurs.