All products and services on Pinappos are independently tested by our writers. Pinappos may earn a commission through links on our site.
This year, Olivina Men's Black Oak was nominated for The Golden Pineapple Best Men's Fragrance, but the award nominated scent isn't the only fragrance from the Men's grooming brand that's worth trying. Olivina Men's trio of fragrances each brings something different to the scent wardrobe making each something worthy to explore.
BOURBON CEDAR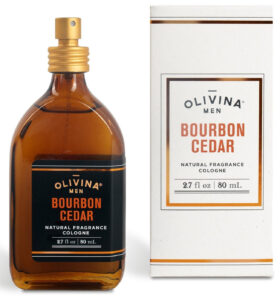 Olivina Men's signature scent and the one that opened the doors for the trio, this is the base scent for their original products before they started introducing new scents. It opens up with a pretty sharp blast of cedar, but don't let that deter you. I'll admit it took me awhile to come around on this one because of that opening, but if you give it a chance it might surprise you. Still, Cedar is the name of the game here and I think Cedar Bourbon probably would have been a better name. This smells like if you walked into a new closet freshly lined with cedar and someone accidentally spilled some bourbon in the distant corner. Bourbon Cedar has a very distinct textured wood accord that layers on top of hints of bourbon.
BLACK OAK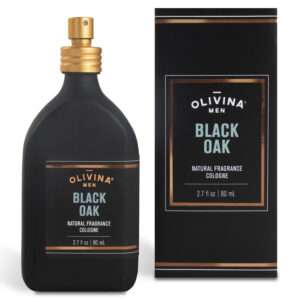 The Pinappos Influential Press nominated this for Best Men's Fragrance and for good reason — it brings something unique to the table that can't be ignored. It's fresh, woody, spicy, and sweet all blended to perfection. Again, I think the name is a bit of a misnomer. If black oak smelled like this, I would be living in the woods today. It's worth noting that it's rare that a fragrance name is more than a cool name. The combination matte black with brushed gold sprayer, make this my favorite bottle of the trio, and the Black Oak name fits the brand and bottle style. This is one of those can't stop sniffing myself fragrances. Yeah, I may look weird doing it, but I smell good, so it's worth it.
MOUNTAIN SAGE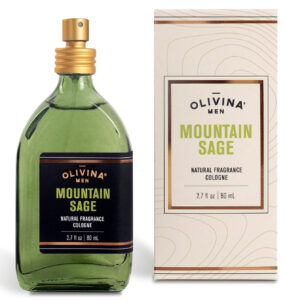 Mountain Sage is the freshest of the trio and it really does remind me of the dream camping experience. I say dream camping experience because anyone who has actually gone camping would know it doesn't smell this good. Citrus is at the forefront, with subtle nuances of earthy woods and plants. Cedar makes a return here but this time it's in the background adding that signature Olivina character.
Each of Olivina's fragrance trios brings something different and as such can be easily worn for different needs. Bourbon Cedar sets the tone as the signature woody scent for the brand, with Mountain Sage introducing some much needed freshness, and last but not least Black Oak is the seductive, head turner.
© PRODUCT PHOTOS COURTESY OF RETAILER SITES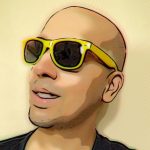 Having dedicated over a decade of his life to the psychology of scent, "the voice of fragrance" joined Pinappos with the express purpose of sharing his passion for perfume from a unique perspective. During this psychological journey, he has quietly built a reputation as one of the world's foremost fragrance connoisseurs.