All products and services on Pinappos are independently tested by our writers. Pinappos may earn a commission through links on our site.
I don't have a Top 10 fragrance list. I tried once, but I quickly realized my Top 10 list was going to turn into a Top 20 list, then probably a Top 30 list, and so on. I do, however, have an unofficial Forever List. These are the fragrances that I know I will carry with me no matter where I live in life. I'm talking beyond The Fragrance Cellar. Its purpose being to house a collection for the fragrance lover — me. The Forever List, on the other hand, is a completely different beast, in that these are the fragrances I know I need to have available at any given time. 18.21 Man Made's Sweet Tobacco Spirits falls on that last. That luxurious blend of honey, wine, tobacco, and oh so sweet vanilla is in a world of its own and that world is my world. It's that good. It's a sweet, sexy, and seductive charm bottled for long-lasting wear.
As of this writing, Sweet Tobacco Spirits is the only fragrance from 18.21 Man Made, however, they have created new scents for their products. All the scents of all their products are designed to complement each other opening up layering opportunities to create new twists on old favorites. And as you read on, not all layering is limited to their own product line. These are the scents 18.21 Man Made has on all their products including these new beard, hair, and skin oils.
ABSOLUTE MAHOGANY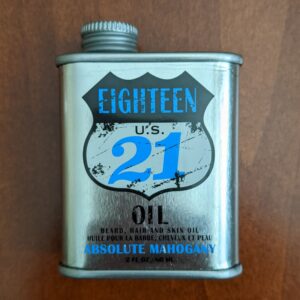 A sweet woody accord with just the right amount of spice to add texture. I layer this with Sweet Tobacco Spirits when I'm in the mood for adventure.
NOBLE OUD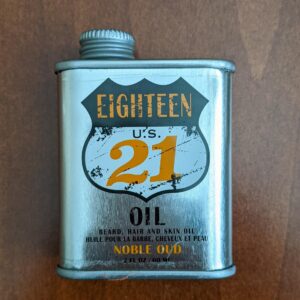 I'm not the biggest oud fan when it leans dirty and I prefer it rounded and rich, mixed with sweetness. That's what Noble Oud brings to the table. Layered with Sweet Tobacco Spirits it adds a certain sense of sophistication and grandeur.
SPICED VANILLA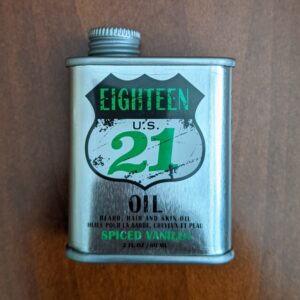 This is exactly what the name reads — a heavy dose of spices blended with sweet vanilla. If you want to make Sweet Tobacco Spirits into Sweet and Spicy Tobacco Spirits, layer these together. In fact, this plays really well with any vanilla fragrance that you want to add spice to. I have often layered 18.21 Man Made's Spiced Vanilla with Tom Ford's Noir Extreme when I wanted to switch things up. These new oils have changed layering for me, before that I would use the Spiced Vanilla Man Made Wash.
That's the beauty of all their products. You get their amazing scents no matter what product you're using. Let the layering commence!
© PRODUCT PHOTOS COURTESY OF WRITER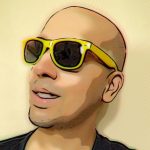 Having dedicated over a decade of his life to the psychology of scent, "the voice of fragrance" joined Pinappos with the express purpose of sharing his passion for perfume from a unique perspective. During this psychological journey, he has quietly built a reputation as one of the world's foremost fragrance connoisseurs.