All products and services on Pinappos are independently tested by our writers. Pinappos may earn a commission through links on our site.
Fulton & Roark's Blue Ridge scented Inspired Deodorant has done something few if any deodorants in the past have been able to do — it's made me crave putting it on. Coming off their recent Pinappos Fragrance Awards win of Best Deodorant, I can understand why everyone loves it so much. It smells really, really good.
My first thought whenever something smells really good is, "I wish they would bottle this so I can wear it as a fragrance." As it turns out, they have — sort of. Fulton & Roark has taken this amazing scent and applied it to all of their products. This is something they do with all their scents and while spray on fragrance isn't their thing they do very excitedly have a solid fragrance version of Blue Ridge. Count me in!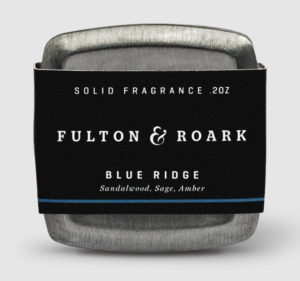 One of the things that really excited me about Fulton & Roark isn't just that their products smell good, but they do good for the Earth as well. When you're done with your solid fragrance or your deodorant, instead of tossing the casing out, you can order refills.
This kind of forward thinking not only benefits the Earth, but my wallet as well. Refills are cheaper than buying another of our favorite scents. Speaking of favorite scents, if you're unsure what scent is for you, there's a $20 sample back that includes all eight of their Permanent Collection fragrances. And it comes with a $20 coupon to spend on a full-size product later. Fulton & Roark, thank you for caring!
© PRODUCT PHOTOS COURTESY OF RETAILER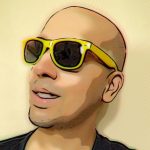 Having dedicated over a decade of his life to the psychology of scent, "the voice of fragrance" joined Pinappos with the express purpose of sharing his passion for perfume from a unique perspective. During this psychological journey, he has quietly built a reputation as one of the world's foremost fragrance connoisseurs.