All products and services on Pinappos are independently tested by our writers. Pinappos may earn a commission through links on our site.
If there's one thing most people can agree on — whether they like to drink coffee or not — people love the scent of coffee. I'm one of those people. I don't like to drink plain coffee, but I do every once in awhile like to indulge in syrupy sweet coffees. The type of coffee I drink aside, I love the scent of coffee. Period. It should be no surprise that that love transitions over to coffee fragrances. Some of my absolute favorite fragrances to wear smell like coffee and in turn make me smell damn good.
Besides smelling damn good, research has shown that the scent of coffee can give a slight energy boost. Not for just anyone though. This is about classical conditioning. That is to say, people that don't drink coffee are far less likely to have that effect on them. Psychologically those familiar with the effects of caffeine from drinking coffee will associate the scent with the drinking and the energy boost that follows.
Whether you get the slight boost or not, the most important part about wearing a fragrance is smelling good. Since I love coffee fragrances so much, I knew it would take time for me to really narrow it down. What I didn't know was how long it would take for me to narrow it down. I worked on this list for over a year narrowing it down to five fragrances and published it last year, knowing someday I would expand the list. That someday is today. It would probably be easier for me to make a list of the top 100 coffee fragrances, but that wouldn't help you as a reader. That means this fave list is a little bit different. These are some of the best varieties of coffee fragrances that explore different facets of the coffee experience. With that in mind, I can comfortably say, with this list, your coffee fragrance cravings can be fulfilled.
Valour by Robert Graham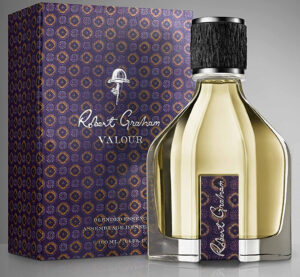 One of my most comforting cozy scents, I can always count on Valour to create calm and relaxing moods. This is a smooth lightly roasted coffee with spices. It's a warm, inviting scent that reminds me a lot of Christmas. As such, I wear it often throughout December every year.
Angel Muse by Mugler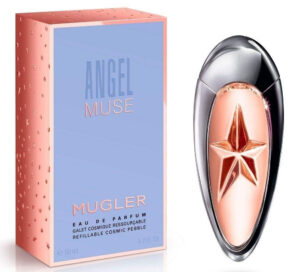 Those familiar with Mugler may be surprised to see this here over other choices, as the Mugler name is credited with popularizing the coffee fragrance with their A*Men line. The brand even has a fragrance called A*Men Pure Coffee. So why Angel Muse? The coffee note must be spectacular, right? Here's the kicker — there is no coffee note. Rather, a blend of creamy hazelnut and fruity notes gives this a delicious latte vibe. In fact, years ago I collaborated with an indie coffee aficionado and had him test a number of fragrances to rank which ones appealed to him most as a lover of all things coffee. A*Men Pure Coffee was included along with Angel Muse and a number of other coffee fragrances. Angel Muse stood far above the rest as his favorite coffee scent. Even though it was the only choice that lacked a coffee note, he put all his highest coffee praise on Angel Muse.
The Bewitching Yasmine by Penhaligon's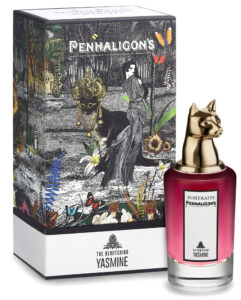 Opening with a bright blast of sweet vanilla, coffee, and oud, The Bewitching Yasmine is ideal for the person that wants to dip their toes in a coffee scent without going too deep. The coffee is present, but you won't smell like you're in a coffee shop. The same goes for the oud note, it's for toe dipping rather than swimming on the deep end. This oud leans rubbery rather than dirty. The blend with vanilla creates a dark, robust phase, then as it dries down the oud fades and spices replace it. Consider this a gateway to coffee and oud scents. Explore how you desire.
Purchase The Bewitching Yasmine
Café Tuberosa by Atelier Cologne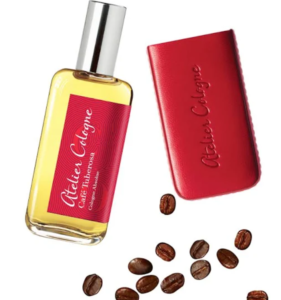 Chocolaty, vanilla with coffee surrounded by a bouquet of flowers creates a vanilla mocha scented soap accord. Clean and caffeinated sounds like a good way to start any morning.
REPLICA Coffee Break by Maison Margiela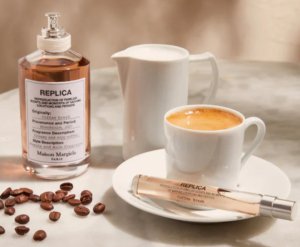 By far the closest to real life coffee is Coffee Break. Being from their REPLICA line, this should come as no surprise. As I've shared in my numerous reviews of REPLICA fragrances, Maison Margiela captures experiences in scent like few others have. This freshly roasted coffee enlivens the senses and invigorates the soul. Released after meeting the aforementioned coffee aficionado, I sent him a sample to which he responded after trying, "This is what my life smells like."
Az Sonset by Icon de Parfum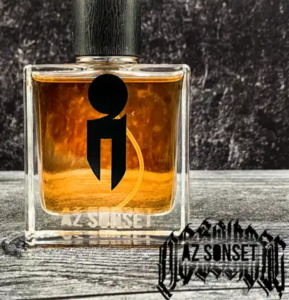 A fragrance can do all kinds of things for you. For my money, a fragrance that conjures good memories and good feelings is a next-level fragrance. That's what Az Sonset does for me. Every time I spray this on, I think about a lifetime of travel, from hotel to hotel, some of the best times. I believe most hotels are now smoke-free, but there was a time that that wasn't the case. As a result, many hotels while they no longer allow smoking, still have the smell of cigarettes soaked into the walls. I think of mornings in these hotels with fresh coffee brewing, the scent wafting through the air, blended with that cigarette smell. It's not an obtrusive cigarette smell, but rather a nostalgic one. With perhaps, one of the most authentic coffee smells alongside that cigarette smoke of years long since passed, Az Sonset is a fragrance experience that has me not only smelling amazing but feeling amazing as well.
---
With years of work on this list, I can't help but feel accomplished. Meanwhile, my love for coffee fragrances urges me to expand this list. I started this list at 5 and now it's 6 but I know I'll be revisiting this list again. I love coffee fragrances too much to leave them at these six forever. All that said — whether you're new to coffee fragrances or seeking more to add to your fragrance collection, you're bound to find something you like here. ☕
© PRODUCT PHOTOS COURTESY OF RETAILER SITES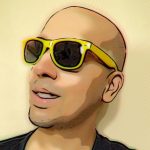 Having dedicated over a decade of his life to the psychology of scent, "the voice of fragrance" joined Pinappos with the express purpose of sharing his passion for perfume from a unique perspective. During this psychological journey, he has quietly built a reputation as one of the world's foremost fragrance connoisseurs.