Looking for the bougiest home fragrance perfect for spring? I got you. I tried this on the most perfect day of the year — spring cleaning day. My house was freshly clean, and I had just opened the windows for the freshest of spring air. All I needed was that little extra fragrance to amp up the spring freshness feel. I excitedly lit my new bougie candle and OMG! I was so satisfied with how fresh and floral this candle complemented that super fresh and warm spring air!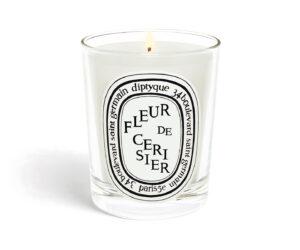 It has a floral and fresh musk, but with such a softness to the scent — not an in-your-face floral but an airy beautiful fresh REAL petal smell, and not like a fake floral. I honestly don't know how they made such a soft fragrance that mimicked a real floral bouquet that also fills an entire room with beautiful softness but they achieved just that. I am not typically a cherry blossom fanatic, but Diptyque got me on this one, and I will truly be sad once this unique and special candle burns out. 
This candle is a must for hosting spring brunches!! It will surely impress. 
Purchase the Limited Edition Fleur de Cerisier Candle by Diptyque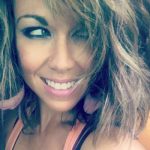 Former barista, current badass, when she's not introducing you to secret coffee recipes that are so secret they're not even on the menu, she's on the hunt for amazing products!