Pinappos' writers independently test all products to offer an assessment based on their own experience. Pinappos may earn a commission through links on our site.
Pinappos has been on a historic run this year. We just came off the massively successful, first ever, Golden Pineapple Fragrance Festival. Our fragrance awards' results article has consistently been one our most popular articles every year, but this year with our live-event, interest was so high, searches for who won was trending online. 
Team Pinappos wanted to do something different from our previous years. This year, to celebrate our historic year at Pinappos, I was invited to personally curate our annual Top 27 list. I was a bit hesitant at first, as I thought there was value in letting our whole team put together the list. But then when it was pointed out the historic run we've had this year, I decided I wanted to add my own dash of history to our story.
This year we've reached some major milestones, but next year we're taking everything to the next level. Until then, take a look at my personally curated 27 favorite things!
The Electric Mayhem
Vinyl Soundtrack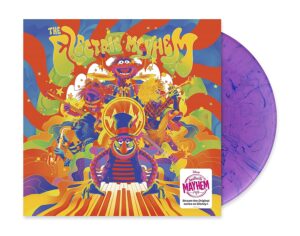 Any time I curate a list, I always either start with a bang or something unexpected. In this case, it's both! As a fan of all things Muppets, the new show on Disney+ about The Electric Mayhem band is not only a phenomenally entertaining show, but the soundtrack rocks on and on. 
SEXYÖUALITY
by
Pink Mahoghany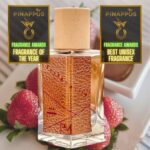 Every fragrance I've tried from Pink MahogHany is amazing. But with a list limited to 27 favorite things, I decided I could only pick one.This multi-Golden Pineapple award winning fragrance including Fragrance of the Year and Best Unisex Fragrance, has mouthwatering strawberries, drizzled with chocolate and poured over with fizzy champagne. I will always have this in my fragrance collection. 
Sweet Tobacco Spirits
Body Spritzer
by
18.21 Man Made

Taking the iconic Sweet Tobacco Spirits scent and making it easily wearable in any and all situations. Yes, please!
Whisky, 1969
by
Thin Wild Mercury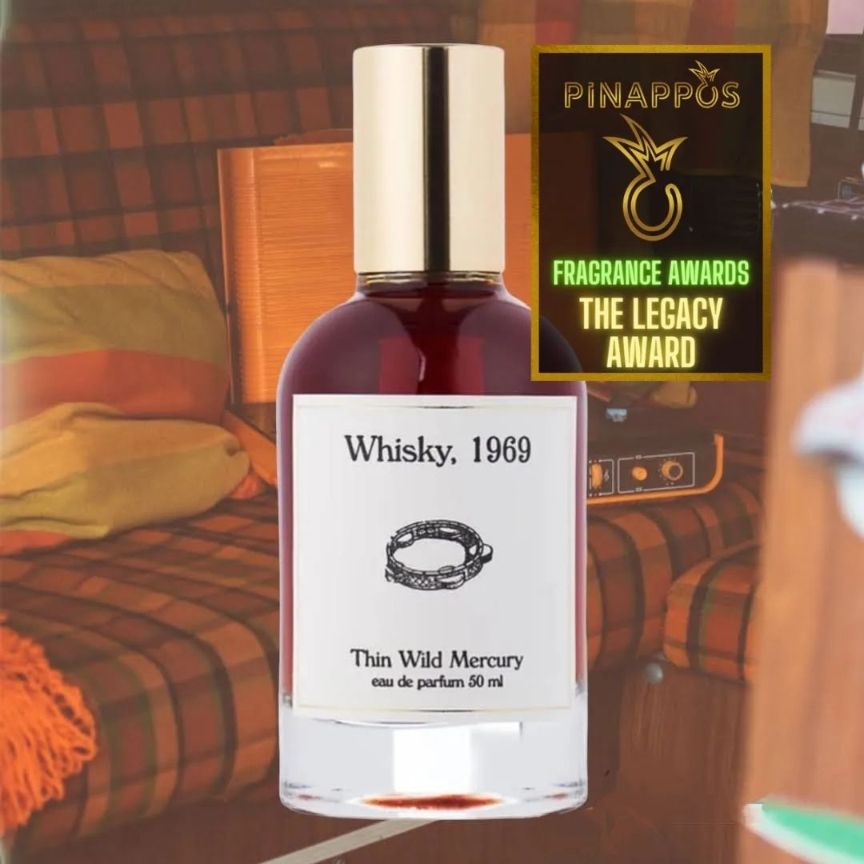 I spent just under a year with Thin Wild Mercury's discovery set before deciding that Whisky, 1969 was the fragrance for me. Obviously, fragrance can be a very personal thing, but it turns out the Pinappos Influential Press agreed with my taste as they voted Whisky as the winner of this year's Legacy Award. This is a complex scent, but if I had to describe it in this small space I would describe it as a dusty, raspy, raspberry.
Coconut Apricot
Deodorant
by
Blu Atlas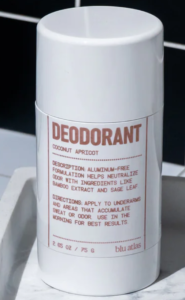 This is quite possibly the greatest deodorant that I have ever smelled! The fragrance, Atlantis, is a stunner in its own right and shares some similarities, but this Coconut Apricot deodorant smells even better. If a fragrance was made that smelled just like this, it would rank as one of the greatest fruity fragrances of all time. It's that good.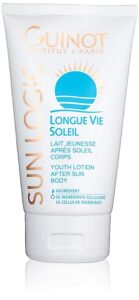 I love being out during the day and that means sun lotion is a must, but it wasn't until recently that I learned the importance of after care. Take a shower to wash off the sun lotion when I'm back inside, then get Sun Logic lotion to cover me for my post-sun skincare.
Greenlights
by
Matthew McConaughey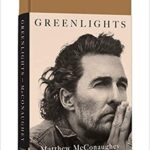 A mix of McConaughey's life story and some inspiration, this bestseller is one of the best books I've read in years! Bonus points if you get the Audible version and hear the book read by McConaughey himself. When the book was released in 2020, I listened to the audiobook, loved it so much, I purchased the hardcover, and now over 3 years later I'm still moved by it. I will read this again and again!
Yerba Mate
Resurfacing Energy Facial
by
Youth to the People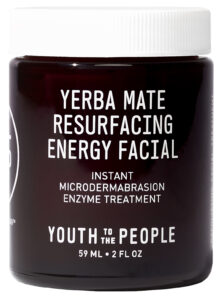 This has upped my entire skincare routine. My skin has never felt better and this natural product is to thank for it.
UnAverage Patch
by
Makin' Scents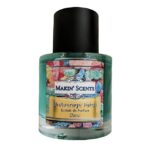 If you're a gourmand lover like myself, you really can't go wrong with this sweet concoction from Makin' Scent. Inspired by Sour Patch Kids candies, I personally get ice cream cake vibes and that tells you everything you need to know. Whatever sweetness you experience from this, you're going to smell delicious!
Moon Glory
by
The HARMONIST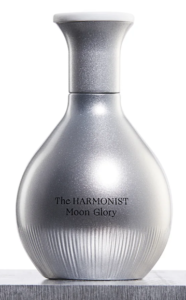 Floral notes of passionflower and ylang-ylang blend with sweet lychee and honey, to create a gloriously glowing fragrance that shines at night.
Clarins Pore Control Serum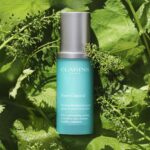 Proof that miracles do exist. Goodbye pores, hello smooth skin.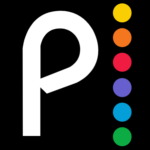 Max (formerly HBOmax) has lost a lot of value in the past few years. The merger with Discovery brought no new excitement. Meanwhile, dropping of the day-and-date theatrical releases of the pandemic era and extending theatrical runs have wrecked excitement for new movies hitting the streamer. Meanwhile, Peacock has done the opposite, shortening theatrical runs and bringing in a few surprise day-and-date theatrical releases, showing not only do they care about their subscribers but that they understand what audiences want. All this makes Peacock the must subscribe streaming service of the year.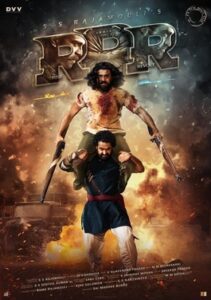 Who says the 27 favorite things list has to be things to buy? In my opinion, RRR is one of the greatest movies of all time. The comedy is genuinely funny. The drama is gut-wrenching. The romance is sweet. The songs are absolute jams and the dancing is impressive. As for the action — it's insane! The action in RRR makes the Fast & Furious franchise look like Sesame Street. Saying it's over the top is an understatement. The movie is available on Netflix. Go watch it. There's not a single person I wouldn't recommend this movie to. It's just that good.
Watermelon
Hand Sanitizer
by
Earth to Skin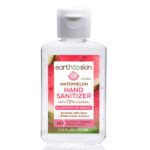 Even before the pandemic, I was a hand sanitizer person, but finding a sanitizer that keeps my hands clean and smells like watermelon instead of medicine is a game changer.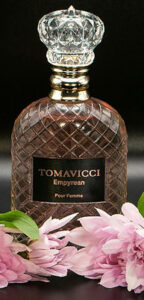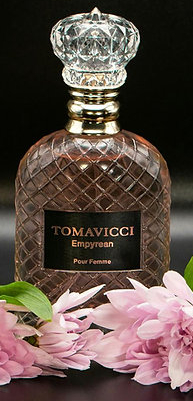 If you're like me and love a good rose fragrance, Empyrean is a must have. One half of the Golden Pineapple Fragrance Awards' Best Fragrance Duo, Empyrean opens with some bright strawberry and bergamot, introduces the star of the show — a well-rounded bouquet of roses — then settles down with a gorgeous layer of vanilla. This is sweet, sensual, charm, and sophistication all in one.
HERO in Niani Candle
by
Nomad Noé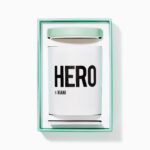 This might be the first candle that I've ever smelled that does vanilla right. The creamy note alongside toasted tonka beans is a delight for the senses proving once again that few are on the same level as Nomad Noé candles.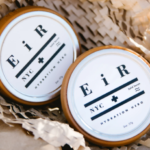 If your lotion only works when you have it on then that lotion is not good enough. The Hydration Hero not only immediately makes my dry hands smooth, but my hands stay smooth for days or longer. My hero indeed.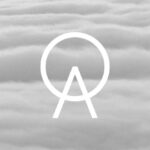 I've only started exploring this clean fragrance house recently and their fragrances have quickly become easy reaches for me. The stories each scent tells really vibe with me. As such, I've been really taking my time going through their discovery set. I highly recommend everyone takes the time to do the same.
Is This Anything?
by
Jerry Seinfeld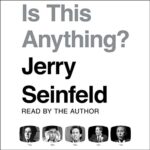 Fans of Seinfeld will be laughing from beginning to end. If you've watched his stand-up then some of these jokes will be familiar, but most are all new and as always Jerry's delivery is on point. I recommend the audible version read by Seinfeld, but the book version is a good read as well.
OR:
Advanced
Genefique
by
Lancome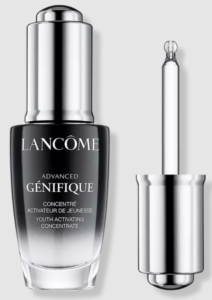 For the first time ever, I've started using a new serum. I still love Clarins Double Serum, but this serum from Lancome has a thicker consistency and a better application method which makes the whole process easier. Plus the results are wonderful! There's definitely a new serum contender fighting for a place in my skincare routine.
Voyage au Paradis 56
by
Krigler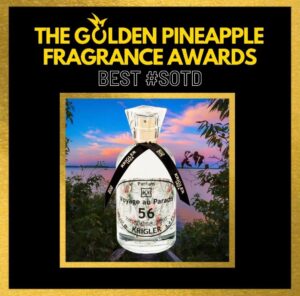 With subtle spiced caraway sprinkled over orange citrus notes, an expertly blended smooth sensuous osmanthus, alongside floral jasmine, and the exotic frangipani, Krigler has introduced a unique summery experience that I can't get enough of. 
Candy Corn
by
Makin' Scents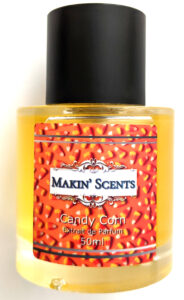 I can't remember being more certain I was going to buy another bottle of a fragrance than this past October when I could not stop wearing Candy Corn. October is a good excuse to put it on, but I wear this all year. The reality is, I love this scent so much that even thinking about it is enough to make me crave it. In fact, as I write this, I sprayed some on. 
Delivering Happiness
by
Tony Hsieh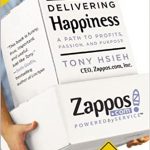 The best-selling book from the late great Tony Hsieh, is more important than ever. It's part of the Pinappos Book Club for good reason — this inspirational book resonates with my life now more than ever. Hsieh's happiness forward concept is a game-changer. If you're interested in starting your own business, start here.
From Elvis Pops, to Godzilla, pro-sports stars, and this epic unmasked version of Michael Keaton's Batman, these make the perfect gift for someone, because as Funko says, "Everyone is a fan of something."
EiR NYC
Minty Conditions
Foot Soak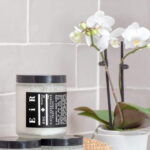 I have never been a foot soak person. I thought I never had time for it. Then I tried EiR NYC's Minty Conditions foot soak and felt a truly luxurious at home spa relaxation experience that I couldn't ignore. Now I try to get a good soak in every once in awhile, when I'm typing away at my computer.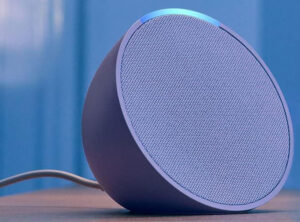 Amazon's Echo devices are the best smart speakers currently available. Their latest release, the Pop, cuts their iconic sphere in half for a more convenient and affordable speaker than ever before. The future we dreamed of may not be here yet, but Amazon's devices have sure bring us close.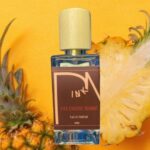 I know I said I can't fill this list with every Pink MahogHany fragrance (even though I'd like to), but that doesn't mean I wasn't going to add another. For years, I've been searching for a pineapple focused fragrance that does justice to the pineapple note. This is that fragrance. That other pineapple fragrance that is so popular, isn't worthy of this greatness.
© PRODUCT PHOTOS COURTESY OF RETAILER SITES AND WRITER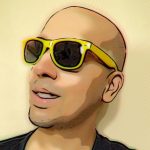 Having dedicated over a decade of his life to the psychology of scent, "the voice of fragrance" joined Pinappos with the express purpose of sharing his passion for perfume from a unique perspective. During this psychological journey, he has quietly built a reputation as one of the world's foremost fragrance connoisseurs.