All products and services on Pinappos are independently tested by our writers. Pinappos may earn a commission through links on our site.
With our sense of smell being one of the most powerful influences on our memory, the gift of fragrance is one that could create a lasting memory with your loved ones. Luckily, I'm here to share with you the absolute best of the best scents to give this holiday gift-giving season.
Apple Brandy on the Rocks by Kilian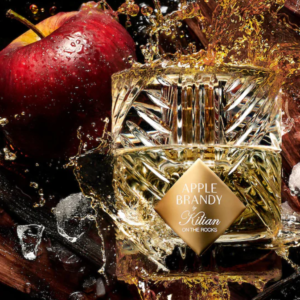 A bright juicy apple, sprinkled with spices and splashed with boozy notes blends masterfully to create a sophisticated scent that will shine during the holidays, but turn heads all year long. Apple Brandy on the Rocks is the kind of fragrance that can easily be one's signature scent or saved for special occasions. No matter what the reason I wear this, it's always a good time.
Good Fir 11 by Krigler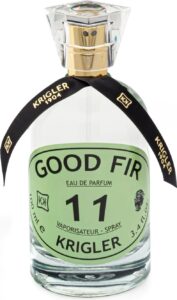 Inspired by founder Albert Krigler's journey from Chicago to San Francisco. With notes of bitter orange, banana leaf, vetiver, moss, and white musk, Good Fir 11 is airy, evergreen, fresh air captured in a bottle.
Sparkle by Kate Spade New York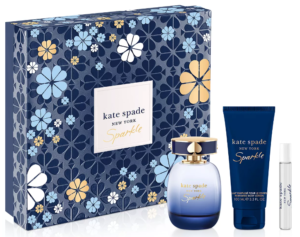 Every year, Kate Spade New York finds itself on numerous gift wish lists. One of the most in-demand names for women. From handbags to jewelry, Kate Spade New York evokes happiness during the holidays and the latest perfume Sparkle is sure to do the same. Floral peony overlays a lightly sweetened accord of creme brulee, all of which is enveloped by a sparkling black currant from where this scent likely got its namesake. The gift set includes a 3.3oz parfum, 3.3oz lotion, and a .25oz spray perfect for travel or keeping in your purse on the go.
Doza by Narcotica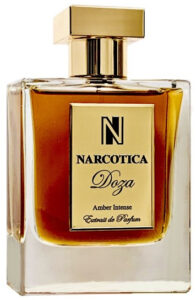 Sometimes a fragrance comes along that blows all others in that category out of the water. Doza does exactly that in the amber category. Narcotica's new fragrance smells like textured woods, a sprinkle of spices, and the subtlest sweetness in the background, all of which is layered over with deep, luxurious amber.
I Want Choo Forever by Jimmy Choo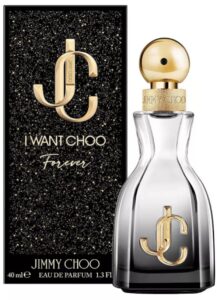 A sweet creamy vanilla, rose, and cherry scent that hits all the right spots in all the right ways. It's both classy and playful, making it the ideal scent to wear for a night out dressed up and ready to let loose.
Sterling by Fulton & Roark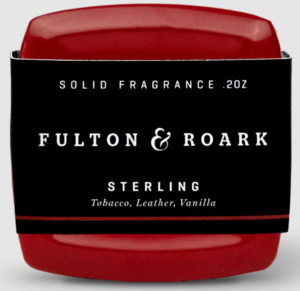 Fulton & Roark's most popular winter fragrance is available for a limited run encased in this gorgeous holiday-themed red. Heavy leather is accented with notes of tobacco and vanilla to create an absolute star-power solid fragrance.
Matia by Fulton & Roark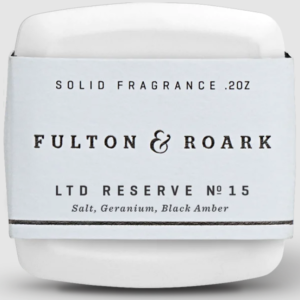 For those who have been dreaming of white snow but still want to smell like beach vibes, Fulton & Roark has you covered with Matia. Within this white case, is salty freshness with just a hint of sweetness for added character.
Manhattan by City Rhythm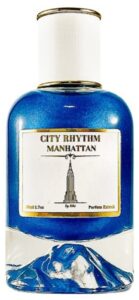 Manhattan is a multifaceted breezy fragrance that brings out different characteristics depending on when it's worn. In the heat of summer, it shines as a fresh green scent, while in the coolness of fall and winter the tobacco comes out to play. With this scent, City Rhythm brings a calm, cool, and collected atmosphere.
Good Girl Gold Fantasy by Carolina Herrera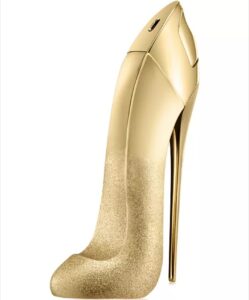 The wow factor ignites as soon as the bottle is revealed. It stands proudly in Carolina Herrera's iconic stiletto bottle, this time in gold with a sparkling toe. Good Girl Gold Fantasy is a creamy chocolatey, tonka with floral notes in the background creating an airy accord. This is sensual seductiveness captured in a bottle.
Bad Boy Gold Fantasy by Carolina Herrera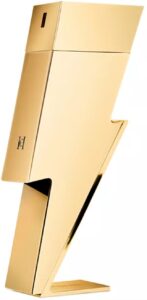 Like last year's show-stealing note of cannabis in Le Parfum, Bad Boy Gold Fantasy has opted for the strangely beautiful lava note. That sweet smokey, desirable, opening is truly something else. Ideal for a night out, Gold Fantasy is a mysteriously alluring scent that pops in the opening and dries down bright and sweet.
SexYÖUality by Pink Mahoghany
A creamy blend of strawberry and coconut pops with champagne, developing into an enticingly delicious scent that I can't help but be drawn closer and closer to.
Coach for Men by Coach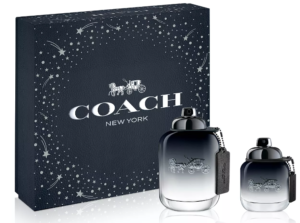 For the man that likes a classic style scent with a modern edge, Coach for Men is a woody aromatic fragrance that opens with an energizing pear and kumquat, before drying down with smooth lavender, and dry vetiver. The gift set includes a 3.3oz and 1.3oz bottle.
Whisky, 1969 by Thin Wild Mercury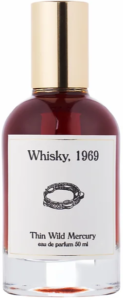 The best way to describe Thin Wild Mercury is an experience. The name of the house was inspired by the words of Bob Dylan from a Playboy interview about an album while the scents themselves are inspired by the 60s and 70s. As such, wearing Whisky, 1969 is like time-traveling to another era. Notes of cardamom, raspberry, nutmeg, cedarwood, and bourbon amber blend effortlessly to create a raspy raspberry. I'm not a signature scent person, but I can't help but feel this is signature worthy.
Boss Bottled Parfum by Hugo Boss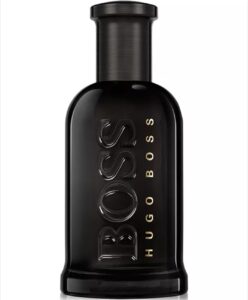 For the Boss Bottled lover, Hugo Boss' newest release has the expected fruity woods, while this time adding a natural-smelling fig root alongside vegetal leather. As a result, Boss Bottled Parfum introduces a dry, herbal freshness that explores new territory in the Boss Bottled collection.
© PRODUCT PHOTOS COURTESY OF RETAILER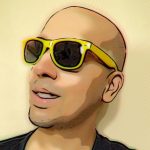 Having dedicated over a decade of his life to the psychology of scent, "the voice of fragrance" joined Pinappos with the express purpose of sharing his passion for perfume from a unique perspective. During this psychological journey, he has quietly built a reputation as one of the world's foremost fragrance connoisseurs.