All products and services on Pinappos are independently tested by our writers. Pinappos may earn a commission through links on our site.
Giorgio Armani's My Way is a roller coaster in the realm of fruity-floral fragrances. The ride you're on from initial spray to its dry down will at times confuse and concern you, but like any ride you get on, it's not about the ups or downs — it's about how you feel at the end. And if it's worth riding again and again.
The opening of My Way is one of the most gorgeous juicy fruit cocktails you can imagine. Just behind it there's a light floral musk gliding about. Before long the juice fades away making room for a heavy white bouquet of flowers. Here the floral texture consumes the senses, seeming to overpower everything. What started as a stunning fruity-floral has now transformed into a generic floral accord. At this point I was bored and thought that the perfumer seriously let the ball drop. For hours I found myself in the midst of this dry flower shop experience. An experience that was a huge let down from that wondrous opening. I went about my day, moving on from this scent when hours later something truly magical happen. That gorgeous opening had returned. The fruity cocktail wasn't as juicy as the opening, but the stunning mix of fruit was present again. This time it was a fruity-floral concoction that was both lightly juiced fruit and a weighty bouquet of dry flowers.

Scent Profile: dry white flower bouquet hugging a magical cocktail of lightly juicy fruit.
© PRODUCT PHOTOS COURTESY OF RETAILER SITES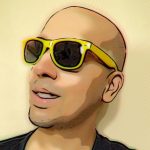 Having dedicated over a decade of his life to the psychology of scent, "the voice of fragrance" joined Pinappos with the express purpose of sharing his passion for perfume from a unique perspective. During this psychological journey, he has quietly built a reputation as one of the world's foremost fragrance connoisseurs.