All products and services on Pinappos are independently tested by our writers. Pinappos may earn a commission through links on our site.
Gucci has been knocking it out of the park when it comes to cosmetics this year. I am a die hard fan of their lipsticks, new fragrances, and foundation, which I swear by, so imagine my excitement when I got to try out their new lip balm! The Ester Rosewood I tried is almost perfect. The texture and smoothness is incredible, and delivers a beautiful wash of color as it glides onto my lips. It's much more comfortable to wear than traditional lipsticks because of its long lasting, soft, moisture, which is my favorite thing about this product. It feels luxe, and looks luxe. Even the packaging is luxe.

But the one thing not luxe about this balm is the scent. It actually smells like what I'd envision ester rosewood to smell like — which perhaps that is part of the experience with this balm. However when I think of a fragrance for a lip balm, I'd think of using something edible and delicious, not woody. I can get past the scent of this balm, just as long as I don't have to kiss anyone while wearing it!
Until next time, the hunt is on!

Purchase Gucci Baume à Lèvres Lip Balm
© PRODUCT PHOTOS COURTESY OF RETAILER SITES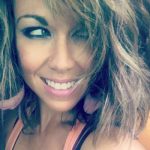 Former barista, current badass, when she's not introducing you to secret coffee recipes that are so secret they're not even on the menu, she's on the hunt for amazing products!