When a fan favorite show gets cancelled, audiences almost always want to know how it would have ended. I say almost, because in the case of the TV remake of Lethal Weapon — the situation was different. The announcement of Lethal Weapon's cancellation after season 3 was not unexpected.
Sometime during the successful second season of Lethal Weapon, unfounded reports broke of Crawford's supposed on set behavior. Though his name was cleared as cast and crew who had worked with him, including Lethal Weapon co-stars Hilarie Burton and Teo Briones (Chucky) came to his defense, Hollywood isn't known for admitting their mistakes — so the studio moved onto season 3 without him.
Unsurprisingly, people stopped watching. The steady audience that season 2 had locked onto started dwindling away. Then the show that opened with a bang, closed with a whimper as a cancellation was announced and season 3 would be the final of the series.
By the time season 3 ended, there simply wasn't enough intrigue to know what would have happened next. There is still, however, questions about what would have happened and what could have happened if the series continued after season two like it was initially intended.

Season 3 reportedly planned to have Riggs take a dramatic turn, dealing with the PTSD of being shot and a new addiction to pain pills.  
As for what could have happened after that? I asked Clayne Crawford how he would have liked to see Riggs' story conclude.
It's fair to say a lot fans were hoping Riggs would find lasting happiness with Molly. Or a return of DEA agent Karen Palmer into his life.

In Crawford's mind there was really only one way Riggs' story could have properly closed. Before I get to his response, it should be noted Crawford absolutely intended to be part of the show for the entire run of the series. Though he felt the story would have been better told as a limited series, any suggestions that he wanted to exit before the series completed is entirely fabricated. So how would Riggs' story have ended had the series concluded how Crawford would have liked?
"Riggs happy on a farm with Molly in Texas? It sounds like Riggs would be pretty bored," said Crawford.
Palmer then? Surely her law-enforcement background would've made them a perfect match.
No, not her either. There was only one person for Riggs. Miranda. His wife. For Crawford, the conclusion of the series would have seen Martin Riggs die and be with Miranda again.
Crawford continued, "From an artistry standpoint, I felt like I was able to create someone that I was able to show many sides of this guy. Riggs' [story and the series needed to end with] him actually getting what he wanted which was to go be with his wife."

Since then Clayne Crawford has starred in numerous projects, from an episode of Hulu's anthology series Into the Dark to critically acclaimed Sundance selected The Killing of Two Lovers. Not only that but he continues to work alongside his Lethal Weapon co-stars like Jordana Brewster in The Integrity of Joseph Chambers and Thomas Lennon in Best Clowns. 
The series may not have ended how fans had wanted, but hopefully Crawford's vision for what he would have wanted to happen brings closure to all the "what if?" questions. Now fans can continue to look forward to his many projects currently in production and those yet to come.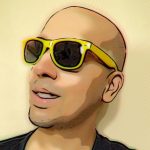 Having dedicated over a decade of his life to the psychology of scent, "the voice of fragrance" joined Pinappos with the express purpose of sharing his passion for perfume from a unique perspective. During this psychological journey, he has quietly built a reputation as one of the world's foremost fragrance connoisseurs.