All products and services on Pinappos are independently tested by our writers. Pinappos may earn a commission through links on our site.
The first time I smelled a tobacco heavy fragrance, I wasn't a fan. I don't smoke cigars and the smell of cigars gave me headaches, so why would I want to smell like a cigar myself? Then somewhere along the way of my fragrance journey, as my scent palette started expanding my opinions changed. One of the beautiful things about fragrances is how our relationships with a perfume or a note can change throughout our lives.
I discovered a tobacco heavy fragrance that was blended to absolute perfection. That fragrance not only became one of my most worn scents of all time, but it transformed my taste to loving tobacco fragrances. Once upon a time, I absolutely didn't want to smell like cigars, now I consider the best tobacco fragrances to give off cigar vibes.
The three fragrances below are must have tobacco fragrances. I can't imagine a world where all of these aren't in my fragrance collection.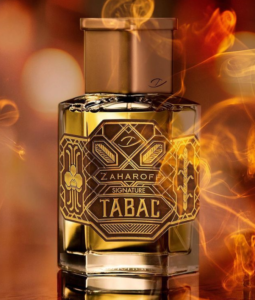 Signature TABAC by Zaharoff
In a word — intoxicating. Best described as a boozy, sweet, and sexy concoction, TABAC is a Zaharoff masterpiece. I love boozy fragrances so the inclusion of cognac and rum in the notes is so inviting to me. The tobacco follows through very smooth with subtle textured nuances for added character. It's the newest release on this list and a welcome addition to my fragrance wardrobe.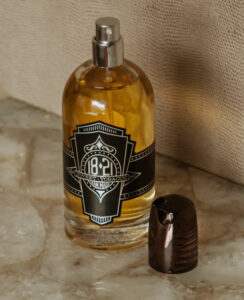 Sweet Tobacco Spirits by 18.21 Man Made
This is it. This is the tobacco fragrance that is so good, it made me love tobacco fragrances. Opening with a powerful honey and red wine blend that lasts for hours, a smooth vanilla accord presents itself, holding as the long-lasting scent reaches its dry-down and really shines. A robust tobacco flavor embraces these notes creating the perfect package. Even better is, as of this writing, every single one of those 18.21 Man Made's products is graced with the foundation of this glorious scent. This allows me to easily complement this fragrance by layering it with all of their products.
Purchase Sweet Tobacco Spirits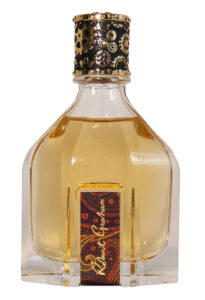 Fortitude by Robert Graham
Robert Graham captures the essence of a cigar amazingly well. In fact, it's because of that, I hated this scent the first time I tried it. It wasn't until the previously mentioned Sweet Tobacco Spirits had me loving the tobacco note that I revisited this scent and came to love it. Fortitude's sweet aroma is a sophisticated experience that is truly elevated by a distinct leafy texture setting it apart from other tobacco focused fragrances.
© PRODUCT PHOTOS COURTESY OF RETAILER SITES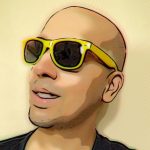 Having dedicated over a decade of his life to the psychology of scent, "the voice of fragrance" joined Pinappos with the express purpose of sharing his passion for perfume from a unique perspective. During this psychological journey, he has quietly built a reputation as one of the world's foremost fragrance connoisseurs.