All products and services on Pinappos are independently tested by our writers. Pinappos may earn a commission through links on our site.
We hear your cries of 2020 related stress sneaking into 2021, because stress likes to be annoying like that. As your oasis of happiness, Pinappos continues to thrive as your escape from it all, so we're excited to share how we've kept fresh in the face of all that stress.
Thanks to these products, you wouldn't be able to tell the stress we've been through. In fact, we believe we're looking fresher than ever. It's nothing new for us. Happiness is what we're all about. For Team Pinappos, this is just another spaceship flying us to our happy planet.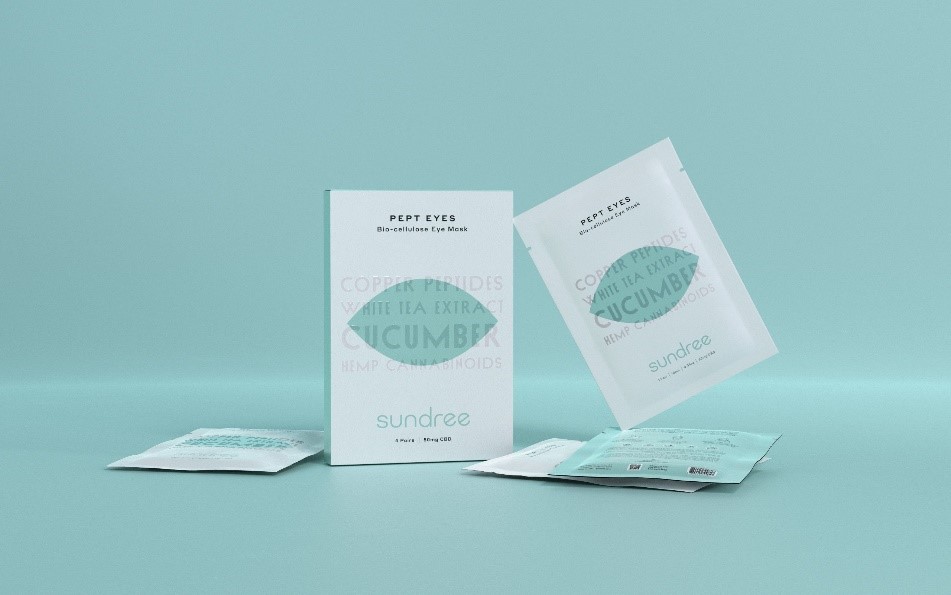 Sundree Pept Eyes Bio-Cellulose Eye Mask
We are a very late night lifestyle group of people. As a result dark circles and bags under our eyes are common issues that we seek to resolve. Rather than sleep more, we have sought and tried as many eye products as we could find. None seem to do more than minimal results. Until we tried Sundree. These visibly firmed our skin while de-puffing the bags under our eyes and reduced the dark circles long enough to keep us looking fresh through our work day.
Purchase Sundree Pept Eyes Bio-Cellulose Eye Mask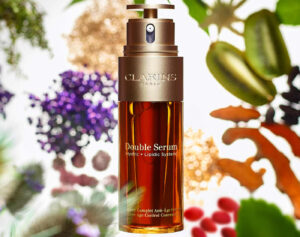 Clarins Double Serum
File this under things we want stored on our vanity for life. A modern marvel for ridding ourselves of tired looking skin. We can't speak for all the scientific detail they go into for why it works, but we can speak for what the results say on our faces — Wow!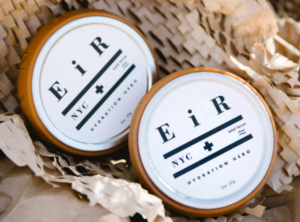 EiR NYC Hydration Hero
The thing about lotion is nothing seems to last long enough. They're all temporary fixes. Have our dry hands really stopped being dry if it only feels good when lotion is on it? You know where else our dry hands don't feel dry? In the swimming pool. We want long-term Mutant-like "healing" powers. In that sense, Hydration Hero truly is our hero. Drop us in the Snyderverse because this hero has us feeling restored. We rubbed this on our dry hands and the next day they were no longer dry. The following day? Still not dry. For the first time we can recall, Hydration Hero provided us with long-term results for our dry skin. This is next level silky smooth.

Purchase Hydration Hero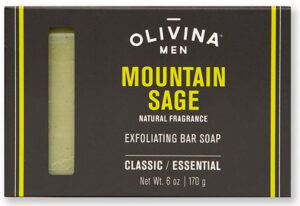 Olivina Men Exfoliating Bar Soap
We'll be the first to admit that our love for exfoliation borders on obsession. Exfoliating bar soaps are starting to appear everywhere and Olivina Men has our attention. We're here for it!
Purchase Olivina Men Exfoliating Bar Soap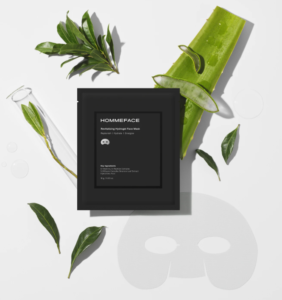 HOMMEFACE Revitalizing Hydrogel Face Mask
Bringing the spa experience home to us, this provides some much needed refreshing relaxation and moisturizing results. Here's a mask you'll look forward to putting on.
Stress is a normal part of life. It can often seem inescapable. Thanks to these amazing products we've successfully escaped the effects of stress on our skin and Team Pinappos is feeling fresher than ever.
© PRODUCT PHOTOS COURTESY OF RETAILER SITES
Our golden team has collectively put on their crowns to produce sweet content for you.