Clayne Crawford is on a roll. Though he'd been on our screens in numerous films and television shows such as A Walk to Remember, The Perfect Host, Rectify, and 24, it was his performance on the TV remake of Lethal Weapon that captured the hearts of audiences worldwide. Having a new actor play Martin Riggs without being overshadowed by Mel Gibson's portrayal seemed like an impossible task, but Crawford made it his own — bringing charm, humor, and heartbreak like few actors can. For many, Crawford's performance became the reason to watch Lethal Weapon. Made even more clear upon his departure after the second season when nearly a million people stopped watching. With dwindling viewership in the Crawford-less season 3, the writing was on the wall and the series was cancelled. Even though it was lights out for Lethal Weapon, Clayne Crawford's light didn't burn out, in fact, it's only gotten brighter. 
His return to tv for an episode of Hulu original horror anthology series Into the Dark drew media and viewer attention, but it's his critically acclaimed role in the 2020 Sundance selected film The Killing of Two Lovers that is reminding audiences of the power of great storytelling combined with tremendous acting talent.
I spoke with Crawford about this recently released film, his future projects, and thoughts on independent filmmaking.

Making our list of Three Indie Films You Need to See, The Killing of Two Lovers is a story about a husband separated from his wife desperately trying to keep his family together. It's a slow-burning intense and emotionally gripping drama that holds you from the very beginning and doesn't let go till the final scene.
One of the most striking things I noticed when watching The Killing of Two Lovers is how natural the conversations are in the film. It's so realistic, it came across as if I was watching real life unfold right in front of me. It almost seemed like it was improvised, but don't mistaken this for a Curb Your Enthusiasm style barely scripted bullet-point guided comedic improvisation. This is a different level of filmmaking that Hollywood rarely touches. "That's to the credit of (writer/director) Robert [Machoian] to allow the actor to explore things. I think in the moment if you know the character well enough, you're probably going to say something that's more connected to that specific moment. I think it's more of an honest response," says Crawford, "For a lot of my career I had such a smaller role that I didn't have much say in how I structured the character. The point of this role was to perform the way that I've always wanted to perform a character. Very subtle and allowing things to pass through me. Robert was into that. He said he would focus on creating these great images and he just let me live within those frames. And the other actors were all down to play in that world. I think as a result it created a pretty honest little film."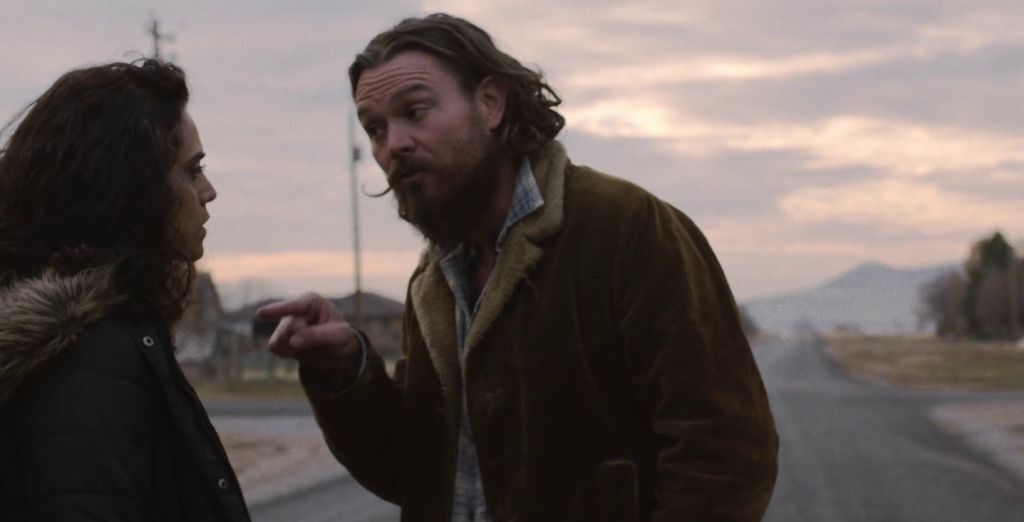 The family dynamic plays out like a real life separation. As Nikki, Sepideh Moafi (The L Word: Generation Q) flawlessly exhibits the struggle of balancing a new relationship with the anger and anguish of her husband's heartbreak. Meanwhile, Avery Pizzuto brings daughter Jess to life as a dispirited teen that both wants to escape from her broken family and still desperately wishes they could be whole again. Child actors have seen a bit of a renaissance, thanks in large part to the success of Stranger Things. For all the deserved praise the stars of the Netflix hit show deserve, the performances of brothers Arri and Ezra Graham were so real playing Clayne's sons that it made me question if there was any actual relation. Together the cast and crew pulled off a realism that major Hollywood productions struggle to do. "A normal set is about 300 people (before COVID), with a crew and everything, 150 minimum. With actors' trailers parked on the outskirts near hair and makeup, wardrobe, and everything. You're in your trailer, they knock on the door, you load up on this golf cart, and they ride you through, pull you into this area with about 70 people standing around finishing the lights, camera, and then they say go. Go be awesome. Go be natural. And it's not very conducive to being confident and comfortable. It doesn't really create a platform for you to be vulnerable. You're just nervous." says Crawford, "We didn't have any of that. We had six crew members and they were all Robert's students from BYU. We were all holed up in a friend of ours' artist loft in Kanosh, Utah. We just all hung out together. [Ezra and Arri are] the director's kids, so as a result they were there with us all day everyday. The window shot — that was at the production office. We shot it at probably 2 o'clock in the morning so they were all tired anyway. If you set up those worlds, you can allow people to be honest in those worlds."
In The Killing of Two Lovers, audiences feel David's suffering and are pulling for him to win Nikki back, but the director fearlessly challenges our expectations of the hero trope. Crawford says, "Robert is extremely interested in exploring toxic male masculinity. Really hitting it head on. Like the gun was always inappropriate whenever you saw it. It was never cool. It was always very dangerous and it could hurt very innocent people at any moment. That was important to us." He's set to re-team with director Robert Machoian for The Integrity of Joseph Chambers, further exploring this theme. He'll be joined by his Lethal Weapon co-star Jordana Brewster and The Walking Dead's Jeffrey Dean Morgan.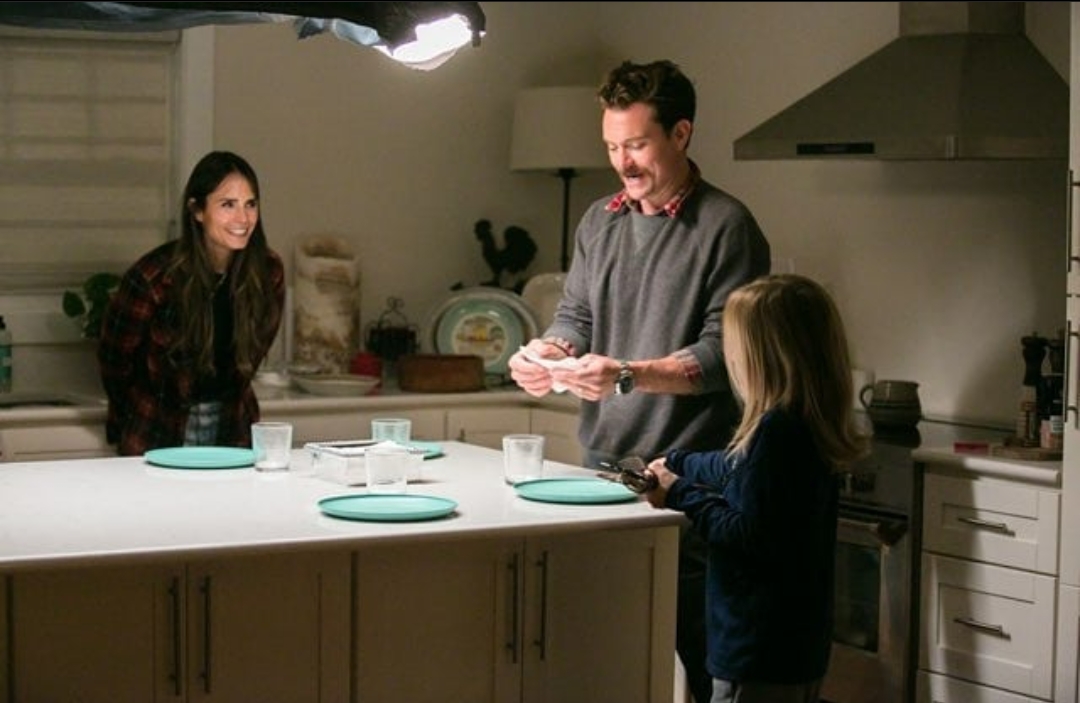 "With this film we're tackling hunting, the ideas behind survival, especially with COVID. Robert and I wanted to make this right after the housing crash and it didn't pan out, but I thought it was more relevant today. This guy is a real estate agent, he doesn't have to do anything, he doesn't cut his own grass. He's exhausted walking from the beach house to the ocean with his kids. So he's moved to a small town, they're gardening, and they're doing things to try to figure it out in case something big happens. But he obviously doesn't know what he's doing. That's what we're exploring in this film. It's about poor choices and acting in a way that you think you're supposed to act. I think David (from The Killing of Two Lovers) got caught up in that. I've got to be a tough guy. I've got to stand up. Even with his daughter telling him to fight for them. David wanting to but not knowing how to do it, wanting to give Nikki space. Joseph Chambers is doing the same thing — he's trying to do the right thing, but he doesn't know what to do."

Crawford's Instagram account (@claynecrawford) stands apart from what you see most public figures posting. Don't expect to see a lot of long thought out, staged posts. What you see is very much his real life. Pictures and videos of family life on the ranch, mixed with some behind the scenes shots from filming. So when he posted a picture of a brightly colored clown — of course I took notice.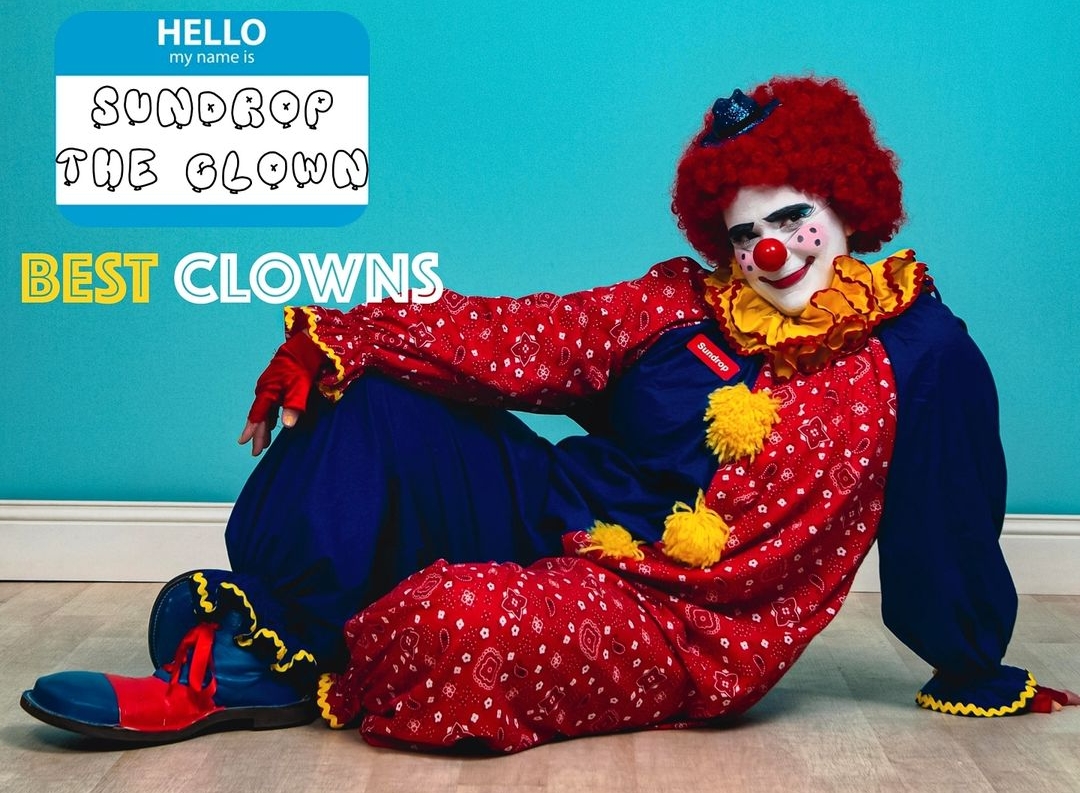 Produced by Crawford's Back 40 Pictures, Best Clowns is the feature directorial debut of Ashley Shelton. Written and starring Shelton, along with Crawford and the always funny Thomas Lennon, Best Clowns tells the story of a camera crew following Ruby aka Sundrop the Clown on her journey to a competition to find the nation's best clowns. Shelton grew up with a family of clowns and her perspective of them has always been joyful. People today may not realize with Stephen King's It featuring the most iconic and terrifying clown Pennywise, but clowning used to be a very popular form of entertainment. "At one time they were rented out for parties and events every single weekend, and [with the release of It] clowns became scary," says Crawford. Best Clowns is a hilarious comedy aimed at changing audiences' perceptions of clowns. 
Clayne Crawford's commitment to good storytelling and the craft of acting is unsurpassed. With the recent critical and audience acclaim of the Sundance selected The Killing of Two Lovers along with multiple upcoming productions, Crawford's light is shining brighter than ever. 
Experience The Killing of Two Lovers on Amazon:
Digital: Rent/Buy DVD: Buy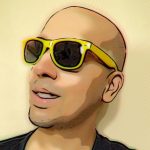 Having dedicated over a decade of his life to the psychology of scent, "the voice of fragrance" joined Pinappos with the express purpose of sharing his passion for perfume from a unique perspective. During this psychological journey, he has quietly built a reputation as one of the world's foremost fragrance connoisseurs.