All products and services on Pinappos are independently tested by our writers. Pinappos may earn a commission through links on our site.
In any other year, Boss Bottled Eau de Parfum would have quickly become the next big nightlife fragrance. 2020 is not any other year. Far from it. No clubbing and no crowded night out events means Boss Bottled Eau de Parfum's use in 2020 becomes extremely limited. Just because you can't wear this scent in a traditional setting, doesn't mean it should be ignored. In fact, I would argue, its 2020 release makes it the ideal scent to make you stand out from the 2021 fragrance release crowd.
Boss Bottled Eau de Parfum opens with a sweet blast of candied green apple and spiced cinnamon with a prominent musk accord floating in the background. It's loud and robust, perfect for turning heads in a large crowd. We don't have large crowds in 2020. No closed spaces. And social distancing keeps us at least 6 feet apart. Plus we wear masks. But that doesn't alter its head turning appeal. An essential trip to the supermarket, that was no longer than 15 minutes, drew six compliments from six different women. Plus three men were so enchanted by the scent they practically begged me to tell them what it was. Nine people excited by a fragrance in a 15 minute time frame is a big deal on any day of the year. At a time when people are being extra careful to keep to themselves while wearing face masks — these reactions tell you just about everything you need to know. Yet, there's still more.
The magical opening lasts for hours, before eventually the musk comes to the forefront and the fragrance mellows out. It's comforting and inviting. So inviting that the next time I wore this fragrance out, to pick up my mail, I was in the mellow stage of this scent and once again Boss Bottled Eau de Parfum drew a noteworthy reaction. As I walked to go get my mail, a young woman who had already picked up her mail was walking opposite me. When we crossed paths, she stopped in her tracks. Then stood there till I picked up my mail and walked by her at which point she spoke excitedly, "Oh god, you smell SO good!" Wearing a great fragrance isn't all about getting compliments, but there's no denying the appeal that comes with finding a scent you love that also gets euphoric reactions from those around you.
The perfect night out scent starts loud for the large crowds then mellows out when the party moves to the 2am breakfast. 2020 may not be the year for this scent, but this mainstream Hugo Boss release of 2020, might just be the hidden gem of 2021.
Scent Profile: Airy candied green apple musk.

Purchase Boss Bottled Eau de Parfum
© PRODUCT PHOTOS COURTESY OF RETAILER SITES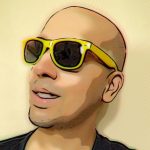 Having dedicated over a decade of his life to the psychology of scent, "the voice of fragrance" joined Pinappos with the express purpose of sharing his passion for perfume from a unique perspective. During this psychological journey, he has quietly built a reputation as one of the world's foremost fragrance connoisseurs.