All products and services on Pinappos are independently tested by our writers. Pinappos may earn a commission through links on our site.
Dior Homme Original is a journey fragrance. In other words, this long lasting scent transforms a lot from its opening notes to its drydown. The opening will turn a lot of wearers away, the middle will add to the confusion, but the end is a glorious symphony of the senses. It's said that life is about the journey, not the destination. While reaching the destination is worth celebrating, the true rewards are discovered through the journey. That's not the case with Dior Homme Original. It's definitely about the destination, but you must be willing to weather through the journey to get to that beautiful destination. For many, that opening spray is enough to scare them away. It's a shame, because how good a fragrance smells can rarely be determined by the opening notes. That's especially true with Dior Homme Original. If you're like me, then you'll enjoy everything from the strange opening to the stunning drydown. If you're not and that opening turns you off, I remind you that Dior Homme Original is a journey and in my opinion it's a journey worth taking.
Let's take this journey together.
Upon launch, Dior Homme Original was simply named Dior Homme. The name change is a result of Dior's 2020 reboot. To avoid the confusion film franchises like Halloween and Shaft have with three films within their franchise having the exact same name, Dior opted to differentiate the names in their franchise. Thus the classic version of Dior Homme was dubbed Dior Homme Original while the 2020 reboot took on the name Dior Homme.
When you first spray Dior Homme Original, you're going to smell the unmistakable scent of a bag of powdery, waxy makeup. If makeup bag was the perfumer's goal, then it was expertly captured here. If you're unfamiliar with what iris smells like, Dior Homme Original will make you familiar. Iris is the main ingredient in this makeup bag ensemble and this stage lasts for hours. Eventually hints of powdery chocolate start sneaking in followed by a light texture of raw leather. I say sneaking in, because it's quiet and slow. The makeup scent is still prominent while the chocolate and leather are like a whispered secret of what's to come. During this middle stage, the leather starts to become more pronounced and seems ready to overtake all the notes. This, however, is not the end. Not even close. Finally, after many more long hours on this journey, we've reached our destination. The iris makeup and raw leather have faded to the background where the powdery chocolate dances effortlessly upon a sweet creamy vanilla. Yes, vanilla has somehow appeared in here and its as magical as the words make it seem. The result of this journey is a sumptuous and sexy scent that was worth the hours spent getting here.
Dior Homme Original is an absolute masterpiece. While it didn't inspire a new generation of fragrances, it did something far more important — it altered the perception of what a fragrance can be. Despite fragrance names and marketing, there's no such thing as men's and women's scents, there's only what you enjoy to wear and what you don't. Dior Homme Original opened people's eyes, or rather their noses, to new possibilities in the fragrance world. None of this would have happened had Christian Dior not been daring enough to challenge the expectations of a so-called masculine scent. That decision single-handedly made the Dior Homme franchise one of the most exciting fragrance lines in history. It's no wonder that 2020 saw Dior launch the reboot of this icon.
Scent Profile: powdery chocolate covering a creamy vanilla with a light raw leather and makeup-like notes lingering in the background.
© PRODUCT PHOTOS COURTESY OF RETAILER SITES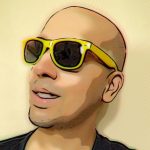 Having dedicated over a decade of his life to the psychology of scent, "the voice of fragrance" joined Pinappos with the express purpose of sharing his passion for perfume from a unique perspective. During this psychological journey, he has quietly built a reputation as one of the world's foremost fragrance connoisseurs.