All products and services on Pinappos are independently tested by our writers. Pinappos may earn a commission through links on our site.
When the original Gucci Guilty Pour Homme was released, it quickly became so popular you couldn't walk into the fragrance section of a mall department store without smelling its beloved fresh spicy accord. The fragrance was such a massive hit, that even to this day you'll recognize some obviously inspired freshly spiced nuances floating about the mall.
Rather than building off the story's framework from the original and adding a few new characters to the mix, Gucci Guilty Pour Homme Eau de Parfum goes in a riskier direction — a remake. Any time someone attempts to remake a popular franchise, inevitably there's concern for what will happen to their favorite scent. In the case of the Eau de Parfum, this is not a traditional remake. This is a reinterpretation. A wholly new scent inspired by the foundations of what made the original so special. It's still fresh and spicy, but dangerously so. The clean and safe white floral notes are replaced by robust and textured roses. While the aromatic patchouli that created the spice accord of the original is now drenched in a salty vinegar and sharp spicy chili peppers.

Gucci Guilty Pour Homme Eau de Parfum isn't going to take over malls, but that's not a bad thing. It's simply it's own thing. Parfum is a niche perspective on a mainstream scent. A welcome turn of events from a franchise that once created the rules of what a fresh spicy fragrance should be and now broke their own rules to make a fearless statement.

Scent Profile: vinegar doused with chili peppers, poured over a fresh rose.


Purchase Gucci Guilty Eau de Parfum
© PRODUCT PHOTOS COURTESY OF RETAILER SITES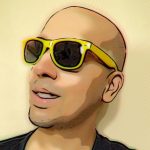 Having dedicated over a decade of his life to the psychology of scent, "the voice of fragrance" joined Pinappos with the express purpose of sharing his passion for perfume from a unique perspective. During this psychological journey, he has quietly built a reputation as one of the world's foremost fragrance connoisseurs.