All products and services on Pinappos are independently tested by our writers. Pinappos may earn a commission through links on our site.
I've discovered another unique product from Milk Makeup — their Vegan Milk Cleanser. This cleanser is made of a blend of vegan milks to cleanse and whisk away dirt and oil without stripping your skin.
Being marketed for individuals with normal to dry skin, I had my uh oh moment, wondering what's it's going to do to my oily skin? The thing I noticed the most is it didn't dry my skin to the point where it feels stripped and tight, which is unfortunately a problem I have with cleansers aimed at my skin type. I felt like this cleanser actually left my skin more balanced, naturally clean, and prepped for more skin care. Not dry and having to use other products to compensate for stripped skin. 
Vegan Milk Cleanser doesn't foam up like other cleansers. Something I had to get used to. I think I used way more product than I should have because I kept feeling like I needed a lather, when really a little bit would have gone a long way. But with every new product, there's a learning curve.
That said, I really enjoyed this cleanser, as it did feel very luxurious, and my skin felt so healthy after using it! Another win from Milk Makeup!
Until next time, the hunt is on!

Purchase Vegan Milk Cleanser
© PRODUCT PHOTOS COURTESY OF RETAILER SITES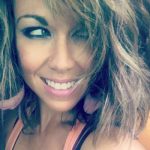 Former barista, current badass, when she's not introducing you to secret coffee recipes that are so secret they're not even on the menu, she's on the hunt for amazing products!