All products and services on Pinappos are independently tested by our writers. Pinappos may earn a commission through links on our site.
Team Pinappos is always searching for amazing new products. This article is part of a series where we share with you the discoveries that excite us, the products we cannot wait to talk about. These are our favorite finds.

One of my favorite things about the Milk Makeup brand is its convenient and creative packaging! Milk Makeup Matcha Toner is no different.
I have tried lots of product. LOTS. But I have never encountered a stick toner. And no wonder I am so baffled by this packaging. As I read about this further, come to find out it is the first stick toner on the market. This is beyond exciting, because hello, thanks to TSA guidelines I tend to have to leave my toner at home while I'm traveling. Not anymore! This TSA friendly toner is packed with matcha green tea, kombucha, and witch hazel that minimizes the appearance of pores, hydrates and refreshes skin.
Use after washing your face, you slide this over your skin, pat in any excess and voila! Your skin feels cooled, full of moisture and yes, I believe my giant pores were tamed as well. It doesn't really have much for fragrance, but honestly that tends to be a good thing for skincare. I gotta say, I am a huge fan of this toner. My skin seems to really love it, and I love the convenience of throwing this in a bag to travel or go to the gym and not having to worry about it dumping all over my bag!
Until next time, the hunt is on!

Purchase Milk Makeup Matcha Toner
© PRODUCT PHOTOS COURTESY OF RETAILER SITES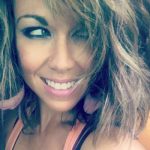 Former barista, current badass, when she's not introducing you to secret coffee recipes that are so secret they're not even on the menu, she's on the hunt for amazing products!