We gathered the top wrestling minds at Pinappos to put their heads together and put their best predictions forward. On Sunday, May 16th live on Peacock, WWE's biggest stars will battle it out for their chance at championships and glory! Let's go!
WWE SmackDown Tag Team Championship
ROBERT ROODE & DOLPH ZIGGLER vs. REY MYSTERIO & DOMINIK MYSTERIO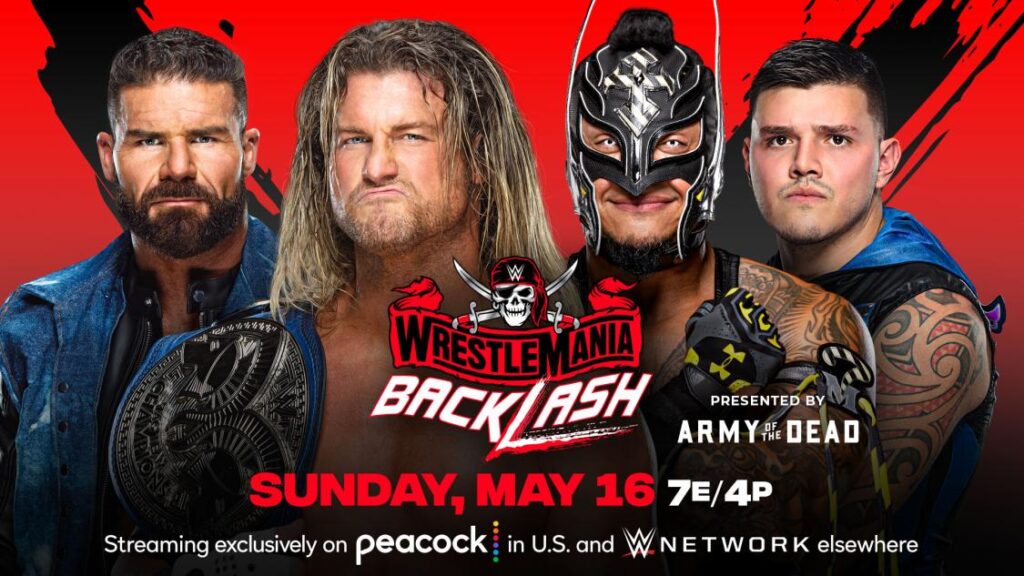 On one side you have a history making opportunity of the first ever father and son tag team champions of Rey and Dominik. On the other side you have the current champion holders Robert Roode and Dolph Ziggler. Individually, these two are main event worthy singles stars. Together, they're The Dirty Dawgs. If ever there was a team name that screamed transitional champion, it's The Dirty Dawgs. Considering they're one of the longest reigning SmackDown Tag Team Champions, Los Mysterios have to win here. Besides making history, there's a more exciting future of match possibilities for Los Mysterios as champs.
Winners: Los Mysterios
Lumberjack Match
DAMIAN PRIEST vs. THE MIZ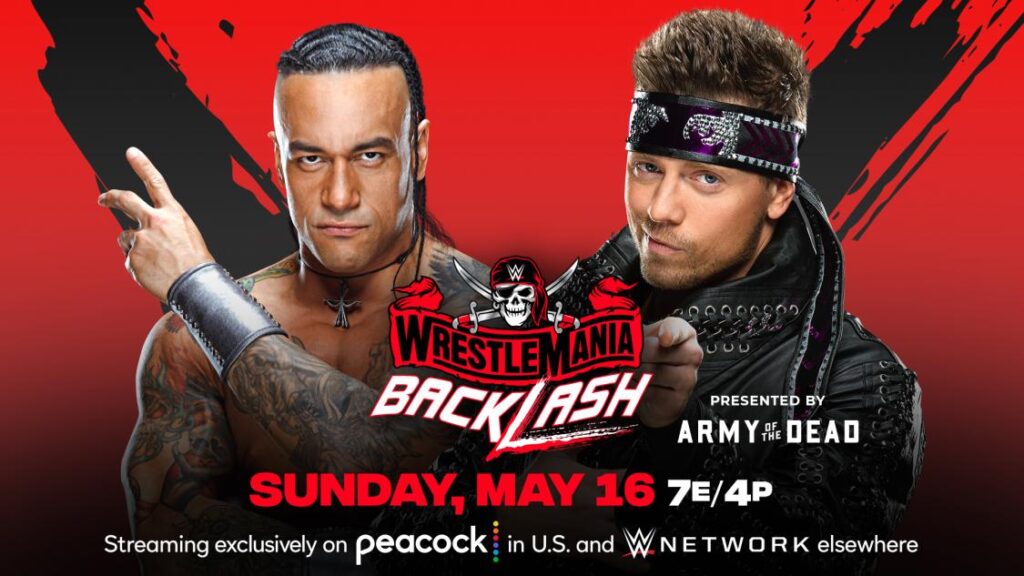 If you want to render his tag team victory with Bad Bunny at Wrestelmania useless, you have him lose to The Miz. For as amazing as Bad Bunny's performance at WM was, a non-wrestler can't be the deciding factor of victory over an accomplished tag team. Damien Priest has to win here and move on to better things. John Morrison somehow costs Miz the match, reigniting the feud between the two and Priest moves on to Sheamus where he challenges for the US Championship.
Winner: Damien Priest
WWE Championship
BRAUN STROWMAN vs. BOBBY LASHLEY vs. DREW MCINTYRE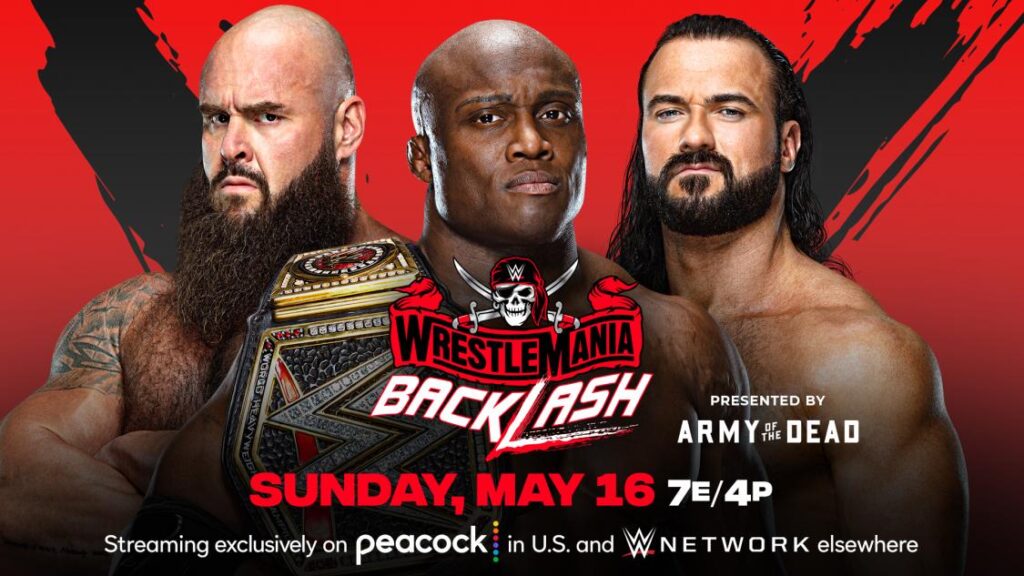 There was a time when Braun Strowman was seen as a monster among men, now he's a guy with his own choo choo train sound effect. It's clear McIntyre will be champion again, we don't think it will be happening here. We're thinking McIntyre hits an earth shattering Claymore Kick on Strowman, then Lashley tosses McIntyre out and covers Strowman to retain. While we don't know what will unfold to get to the end result, we're pretty certain Braun Strowman eats the pin and Lashley retains the WWE Championship.
Winner: Bobby Lashley
WWE SmackDown Women's Championship
BIANCA BELAIR vs. BAYLEY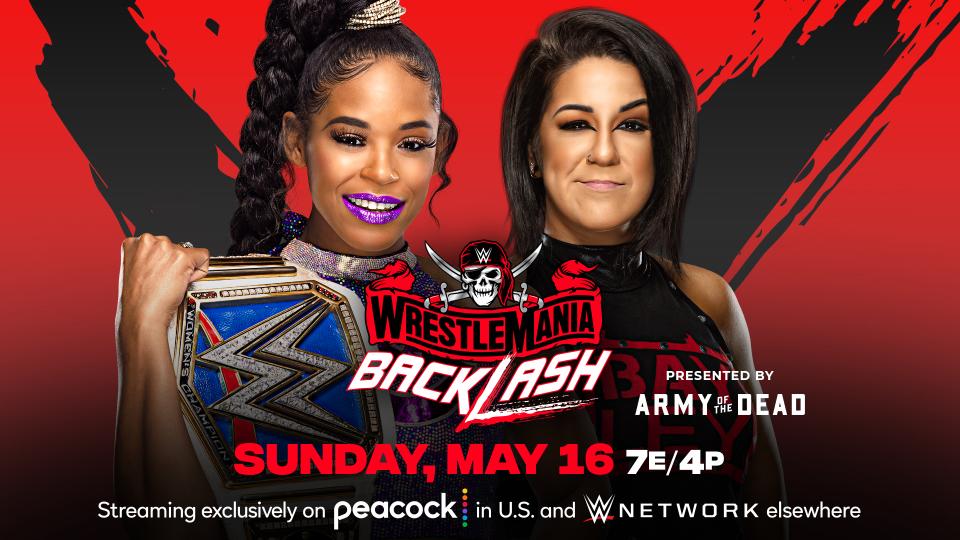 Bianca Belair was born to be champion. She just has that it factor. Bayley is still amazing and will definitely be back in the title picture at some point, but for now this is the Belair show. She has many more opponents to come before likely getting back into that fire feud with Sasha Banks. Belair vs. Banks has the makings of one of the most intense rivalries in women's wrestling history, so for now it has to be a Belair win.
Winner: Bianca Belair
WWE Raw Women's Championship
CHARLOTTE FLAIR vs. RHEA RIPLEY vs. ASUKA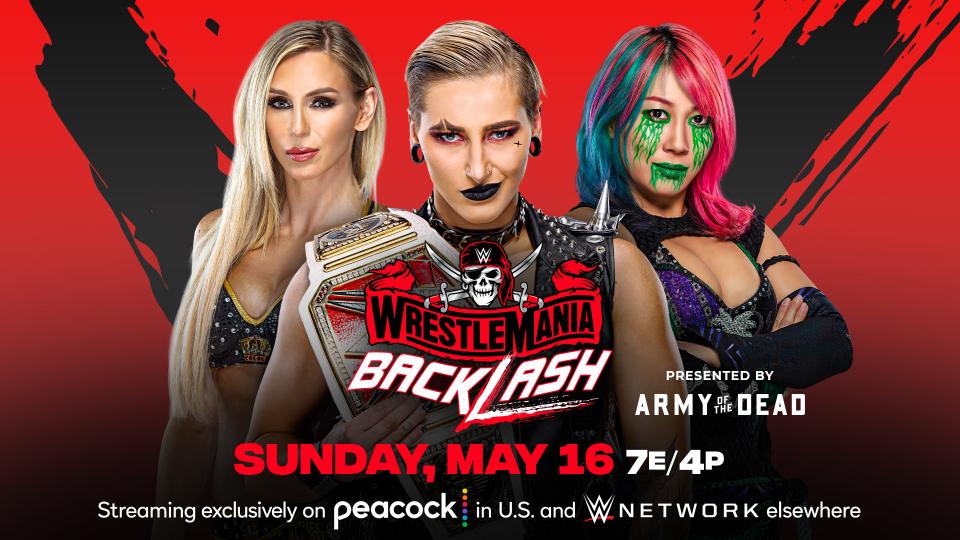 Here we have a similar situation to the men's triple threat match, except Asuka is always a believable threat whereas a Strowman win wouldn't make any sense. The real story here is Flair vs. Ripley and that story doesn't need the championship. So it's entirely possible Flair and Ripley become so focused on each other, Asuka can take advantage and become champion. This allows Flair and Ripley to continue their feud while Asuka can go on to other opponents. That's possible but we don't see that happening here. This is the hardest match to predict as we could just as easily see Ripley retain as Flair winning. Flair has a history of getting in surprise wins, but Ripley is a bit on a roll here. We're calling it for Charlotte Flair to pull out the victory and add another championship reign to her resume. Ripley chasing the championship is more interesting than a Flair chase.
Winner: Charlotte Flair
WWE Universal Championship
ROMAN REIGNS vs. CESARO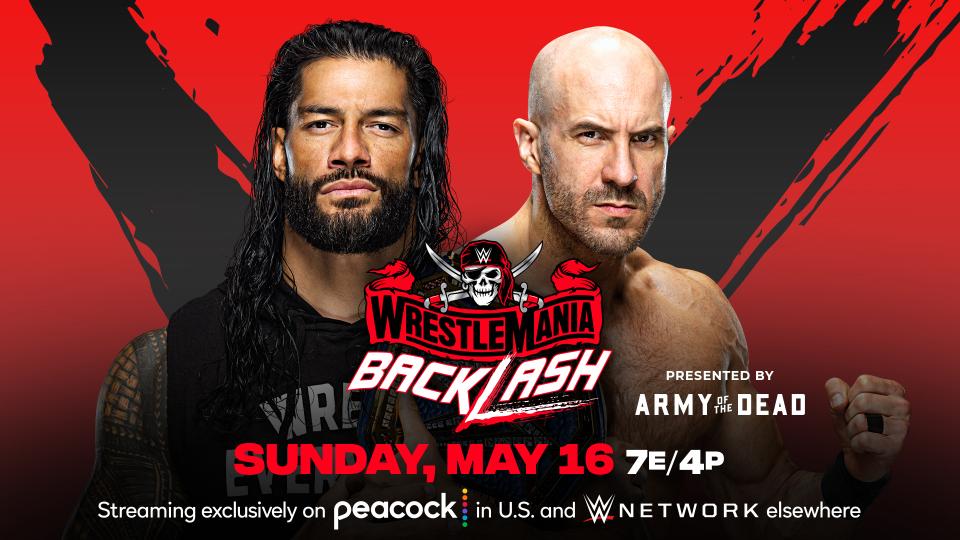 The WWE Universe has known Cesaro as a main event champion worthy star since he debuted on the roster. While it seems like he's finally getting his due, we don't see it happening here. Roman Reigns came out of Wrestlemania pinning both Edge and Daniel Bryan at the same time. That was a defining victory on the grandest stage of them all. He's not losing to Cesaro here. While it seems like Cesaro deserves it now more than ever, we think it's better to happen later. Let Cesaro get screwed over majorly here. If we're fantasy booking, the Usos get involved, Seth Rollins gets involved, and that still doesn't stop the Swiss Superman — Reigns is shook! Finally Reigns is forced to use underhanded tactics to steal this victory. Cesaro should win at Wrestlemania. That's the where the culmination of fans' biggest dreams come true. From Rey Mysterio, to Daniel Bryan, and Kofi Kingston — Cesaro is next. All that's in his way is The Rock. With the career Dwayne Johnson has and a likely presidential run in his future, The Rock likely has one more match in him. And that's a loss to Roman Reigns which can only happen at WM. If The Rock is free to wrestle at WM38, then Cesaro should win the Royal Rumble and get drawn into a WWE Championship match against the Raw champ. If The Rock isn't free for WM38, then Cesaro should win the RR and face Reigns in a Hell in a Cell match at WM38, then get that Hall of Fame making victory over Reigns. But we've gone way ahead of ourselves. This is not Wrestlemania 38, this is Wrestlemania Backlash and one way or another, Roman Reigns comes out of this match still your WWE Universal Champion.
Winner: Roman Reigns
Tune into Wrestlemania Backlash on Peacock, Sunday, May 16 7E/4P. Or the WWE Network elsewhere.
© PHOTOS COURTESY OF WWE
Our golden team has collectively put on their crowns to produce sweet content for you.