All products and services on Pinappos are independently tested by our writers. Pinappos may earn a commission through links on our site.
Gift giving season is here and the holidays are just around the corner. You shopped the best you could for the Black Friday and Cyber Week sales, but now you still have those people in your life that you just don't know what to get them. Fear not — Team Pinappos has you covered. Below we've selected our favorite finds that will cover all kinds of people you want to gift in your life.
Book of Good Grooming Gift Set by 18.21 Man Made
Luxurious, high quality products grooming products. They smell good, feel good, and look cool to display. If you know someone who loves to be well-groomed, make their good list by surprising them with a gift set from 18.21 Man Made.
Purchase 18.21 Man Made Gift Sets
Glaze Crayons by Iconic London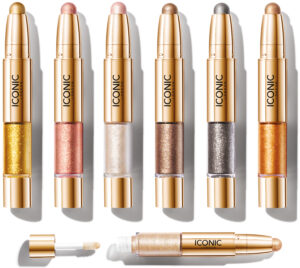 These brilliantly shimmering, easy to apply eye shadows became instant faves the moment I put them on. Now I can't go out at night without them. I love the way it enhances my whole vibe!
Purchase Iconic London Glaze Crayons
CBD Skin Collection by Black Dahlia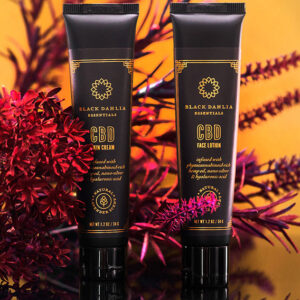 For the CBD obsessed, Black Dahlia has become an instant favorite. My face and hands feel more rejuvenated than ever.
Purchase from Black Dahlia's CBD Skin Collection
BOXT Wine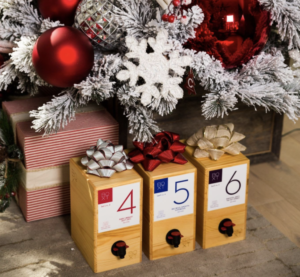 For the environmentally conscious wine-lover, BOXT provides wine crafted from Napa, CA in boxes built from beautifully sustained wood. Each box is the equivalent of 4 bottles of wine and delivers straight to the wine lover you gift's door.
Great Outdoors Kit by Gentlemen's Hardware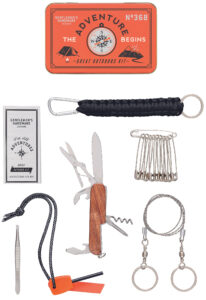 This is the real deal for the ultimate camping enthusiast, that will prepare them for all their outdoor adventures. It's a gift that will make your loved ones a truly a happy camper.
Nudey Booty Leggings by Cute Booty Lounge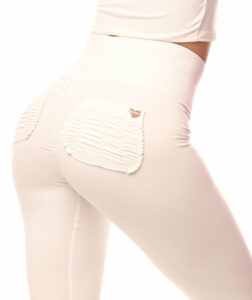 I love these pants because they're super comfy and make my booty look fantastic! This is for anyone who wants to look stylish without sacrificing comfort. Or anyone wanting pants that give a booty boost!
Stocking Stuffers Kit by UMA
All the most popular UMA organic oils for healthier looking skin together in one kit — count me in!
Purchase UMA Stocking Stuffers Kit
Candles by Hive Luxury Fragrances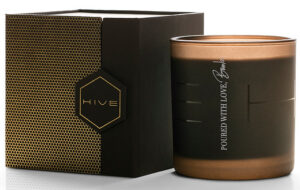 Choose from a wide selection of words of affirmation to give your loved one some positive thoughts while making a room light up and smell amazing.
Purchase Hive Luxury Fragrances' Candles
Lava Rock Diffuser by Mixture Man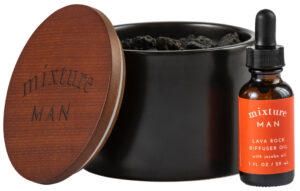 From Mixture Man, these naturally porous rocks not only add a unique design element to any room they're displayed in but they smell great as well.
Baloo Weighted Blanket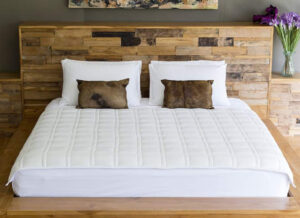 I don't like to say a product changed my life, because it feels like an overused hyperbole, but the weighted blanket from Baloo truly changed my life. On nights that I'm struggling to sleep, I pull this blanket over me and before I know it I'm a sleep. I can't speak to the science behind the benefits of a weighted blanket, only that it works for me.
Purchase Baloo Weighted Blanket
Funko POP
When in doubt, Funko Pops are great gifts for collectors and people you know are a big fan of something. Funko has so many licensed products, you're bound to find something your loved ones are fans of.
Dri-Power Long Sleeve T-Shirt by Jerzees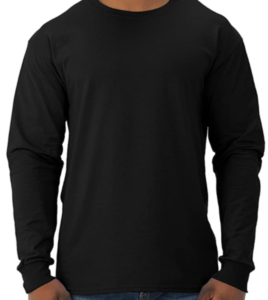 I remember one year for the holidays, I didn't really want anything. I did, however, need at least one good, reliable shirt. Everyone asked me what I wanted, I told them a reliable shirt. On Christmas morning I was given all kinds of extravagant, expensive things in giant boxes. I was grateful for having loving people in my life, but none of these gifts excited me. Then one of my children gave me a flat box. I opened it and there were three very inexpensive, but very reliable shirts. That made my day. Sometimes keeping it simple is the best gift of all.
© PRODUCT PHOTOS COURTESY OF RETAILER SITES
Our golden team has collectively put on their crowns to produce sweet content for you.