All products and services on Pinappos are independently tested by our writers. Pinappos may earn a commission through links on our site.
Did you know that the gift-giving season hasn't ended yet? While many around the world celebrate on December 25th and 26th, many more are still celebrating well into January. Kwanzaa ends on January 1st. The 12 Days of Christmas don't end on the 25th. That's when it started. It ends on January 5th. Not only that but there are many who celebrate Christmas on January 7th. That means officially the gift-giving season hasn't finished yet. And it's not even close. If you are still celebrating the holidays or simply love to give, these are the gifts that are sure to put smiles on your loved one's faces.
Limited Edition Holiday Scented Candles by diptyque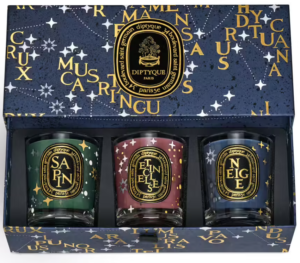 Sure to light up the darkest winters, these Holiday scented candles are reminiscent of everything cheery and bright the holidays have to offer. Neige, the French word for snow is a clean accord that feels like a nighttime walk on a moonlit shimmering snow. Etincelles or Spark is the scent of an open fire wafting through the air, with subtle sweet nuances in the background. Sapin is the Pine Tree which continues to glow bright even as all the gifts have been unwrapped. Keep the holiday season alive with this gift set or buy your favorite candle separately.
Purchase Limited Edition Holiday Scented Candles
Cinnamon Sugared Apple 3-in-1 Shower Gel by Philosophy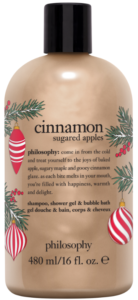 Smelling like freshly baked cookies while taking a shower is the ultimate holiday experience. This cinnamon and sugar cookies inspired shower gel is a seasonal delight. It's so good, you might want to get one as a gift and one for yourself.
Purchase Cinnamon Sugared Apple Shower Gel
Daily Perfecting Moisturizer SPF 30 by MDSOLARSCIENCES

Skincare lovers that like to be out all year long are going to love this moisturizer with SPF 30. While adventuring out in the cold winters, this will help to keep your skin from drying and protect you from UV rays. Yes, even in the winter the UV rays will wreak havoc on your skin, so make sure to give your loved ones this gift so they can continue their outdoor adventures.
Purchase Daily Perfecting Moisturizer SPF 30
Calle Ocho Deodorant by Fulton & Roark
For the scent-conscious, friends and family in your life, Fulton & Roark offers a variety of gift sets to create a scent layering experience. Sets include anything from skin and hair oils, to aluminum-free deodorants, soap bars, and solid fragrances. You can't go wrong with whichever selection you choose.
Purchase Fulton & Roark Gift Sets
CBD Lollipop Collection by Black Dahlia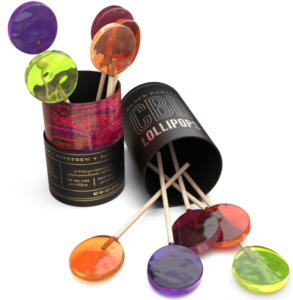 For the CBD lovers in your life, Black Dahlia's absolutely delicious lollipops come in a collection with 5 flavors, each infused with CBD-rich hemp oil.
Purchase Black Dahlia's Lollipop Collection
CBD-Infused Candle by Black Dahlia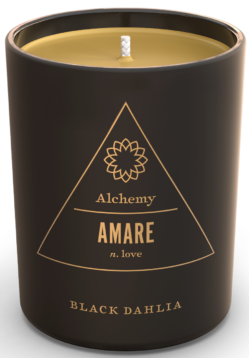 If the CBD lover you know is more of a candle person, the new home collection from Black Dahlia will definitely check a box off their wish list. All Black Dahlia's candles have unique scents, are sustainably sourced, and burn clean. Not only that but they are also infused with 250mg of organic, hemp-CBD.
Opus Verde GOOD FIR 11 Scented Candle by Krigler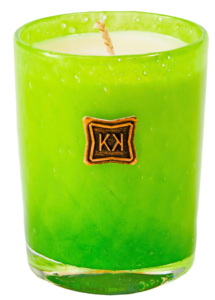 The airy green, fresh scent of the new Good Fir perfume is available as a candle and it will have your whole room smelling extra fresh. Not to mention the vibrant green glass the candle is housed in makes for a stunning centerpiece in whichever room the candle is placed in.
Purchase Krigler Scented Candle
Funko POP
When in doubt, Funko Pops are great gifts for collectors and people you know who are big fans of pretty much anything. Funko has so many licensed products, you're bound to find something your loved ones are fans of.
Royal Tulip Petal Polish Exfoliant by Bloomeffects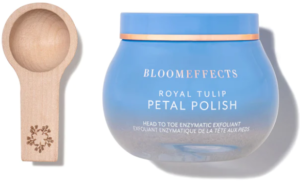 The skincare lover in your life will rejoice when they receive this TikTok trending product. Bloomeffects is taking the skincare world by storm. Their new Royal Tulip Petal Polish gently scrubs dead skin cells, providing even skin tones and textures.
© PRODUCT PHOTOS COURTESY OF RETAILER SITES
Our golden team has collectively put on their crowns to produce sweet content for you.