All products and services on Pinappos are independently tested by our writers. Pinappos may earn a commission through links on our site.
Gift-giving season is here and the holidays are just around the corner. You shopped the best you could for the Black Friday and Cyber Week sales, but now you still have those people in your life that you just don't know what to get them. Fear not — Team Pinappos has you covered. Below we've selected our favorite finds that will cover all kinds of people you want to gift in your life.
Cinnamon Sugared Apple 3-in-1 Shower Gel by Philosophy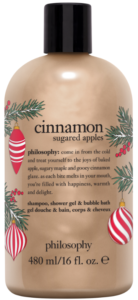 Smelling like freshly baked cookies while taking a shower is the ultimate holiday experience. This cinnamon and sugar cookies inspired shower gel is a seasonal delight. It's so good, you might want to get one as a gift and one for yourself.
Purchase Cinnamon Sugared Apple Shower Gel
Calle Ocho Deodorant by Fulton & Roark
For the scent-conscious, friends and family in your life, Fulton & Roark offers a variety of gift sets to create a scent layering experience. Sets include anything from skin and hair oils, to aluminum-free deodorants, soap bars, and solid fragrances. You can't go wrong with whichever selection you choose.
Purchase Fulton & Roark Gift Sets
CBD Lollipop Collection by Black Dahlia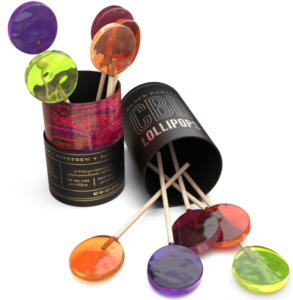 For the CBD lovers in your life, Black Dahlia's absolutely delicious lollipops come in a collection with 5 flavors, each infused with CBD-rich hemp oil.
Purchase Black Dahlia's Lollipop Collection
Opus Verde GOOD FIR 11 Scented Candle by Krigler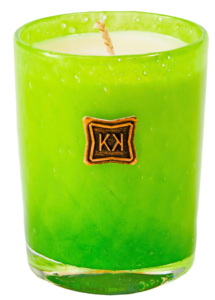 The airy green, fresh scent of the new Good Fir perfume is available as a candle and it will have your whole room smelling extra fresh. Not to mention the vibrant green glass the candle is housed in makes for a stunning centerpiece in whichever room the candle is placed in.
Purchase Krigler Scented Candle
Funko POP
When in doubt, Funko Pops are great gifts for collectors and people you know who are big fans of pretty much anything. Funko has so many licensed products, you're bound to find something your loved ones are fans of.
Royal Tulip Petal Polish Exfoliant by Bloomeffects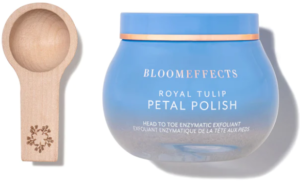 The skincare lover in your life will rejoice when they receive this TikTok trending product. Bloomeffects is taking the skincare world by storm. Their new Royal Tulip Petal Polish gently scrubs dead skin cells, providing even skin tones and textures.
© PRODUCT PHOTOS COURTESY OF RETAILER SITES
Our golden team has collectively put on their crowns to produce sweet content for you.