All products and services on Pinappos are independently tested by our writers. Pinappos may earn a commission through links on our site.
If you're looking at the above picture and wondering if that's Adam Driver running with a horse, I can assure you that it is in fact Adam Driver running with a horse. It's part of an ad for Burberry's newest fragrance and that's not even the most exciting part of the ad.
I know I'm personally tired of the overplayed person goes swimming, then walks out of body of water dripping, wet while looking seductively at the camera commercial. Judging by the worldwide trending of this ad it would appear most people are. Adam Driver swimming with a horse then combining with it and transforming into a centaur isn't the commercial we asked for, it's the commercial we needed.
So now that we agree the world was impressed by the ad, how is the fragrance itself? Burberry has a history of releasing signature scents. What I mean by that is these are the types of fragrances that people wear regularly rather than for specific occasions. I remember the people that praised Burberry Brit were people that wore Burberry Brit all the time. The same can be said about Burberry Touch. It was a daily wear scent. Burberry shines when it comes to everyday where. The kind of fragrance that can someone can count on and be defining of one's personality. Burberry Hero continues the signature scent tradition.
Opening with distinctly textured black pepper notes with a refreshing orange accord in the background. Refreshing but not fresh. This isn't a burst of juicy orange. It's more of a subtle nuance of dried orange with just the slightest touch of citrus. As the fragrance dries down cedar appears and harmonizes with pepper, creating an aromatic spiced/woodsy blend.
Scent profile: dry orange doused with spicy black pepper over cedar
© PRODUCT PHOTOS COURTESY OF RETAILER SITES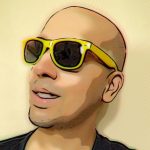 Having dedicated over a decade of his life to the psychology of scent, "the voice of fragrance" joined Pinappos with the express purpose of sharing his passion for perfume from a unique perspective. During this psychological journey, he has quietly built a reputation as one of the world's foremost fragrance connoisseurs.