Samples were provided for review, however, Pinappos' writers independently test all products to provide an honest assessment based on their own experience. Pinappos may earn a commission through links on our site.
2023's Golden Pineapple Fragrance Awards winning Best Solid Fragrance, Fulton & Roark, has just made a big move. After years of being the leading name of luxury Solid Fragrances, Fulton & Roark has entered the spray space of the fragrance industry.
I was given the unique opportunity to try three of the fragrances that were part of this launch and I have a lot of thoughts. The first one is a resounding — wow! Any questions I had about Fulton & Roark's ability to enter the liquid perfume space were immediately gone upon the first spray. This is not one of the leading names in the solid fragrance industry trying its hand at spray scents, this is one of the lead names in the solid fragrance industry proving they can be a leader in the spray perfume industry as well.
Upon announcing their expansion to the new category of fragrance, Fulton & Roark noted that every solid fragrance that was part of their core collection would be available as an Extrait de Parfum too. Not one to take the easy route, they didn't simply stop there. In addition to their core collection, they introduced two new fragrances as a limited reserve as well.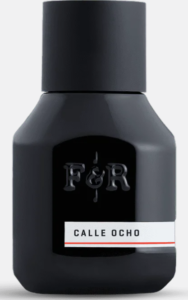 Calle Ocho
From the core collection, I needed to try the winner of the Golden Pineapple Fragrance Award Best Solid Fragrance — Calle Ocho. I absolutely love this scent and I needed to know if the spray scent matched the solid version. It does! The biggest difference is that the Extrait de Parfum is longer lasting, has greater sillage, and is perhaps slightly more complex with subtlely enhanced details of each note. This is a gorgeous boozy bittersweet chocolate doused in rum and layered with tobacco that is stunning from beginning to end. It made the list of my favorite fall fragrances and I suspect it will be part of my winter fragrance rotation as well.
Purchase Calle Ocho Extrait de Parfum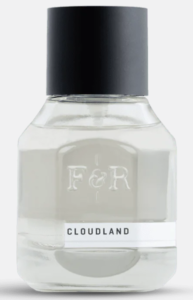 Cloudland
Photorealistic rain enveloped in ozone layered over soap, Cloudland literally smells like taking a shower in the rain. There are very few truly great rain scents available in the fragrance world and Cloudland officially joins the ranks of those few.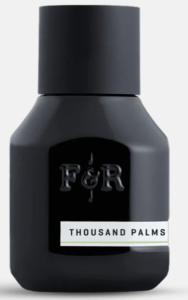 Thousand Palms
Like a vacation in a bottle, Thousand Palms is a tropical escape that leans away from the typical exotic fruits and florals and instead opts for lush greens layered over the perfect mix of woods and spices. It is both relaxing and energizing. As someone who has spent quite a bit of time in the namesake of Thousand Palms, I think this is a stunner from top to bottom.
Fulton & Roark has just entered the spray space in the perfume industry. There's no question that they belong here. They absolutely do. And there's no question of whether they can keep up with the fragrances that came before them. They absolutely can and do. The only question I have is whether the fragrance houses that came before Fulton & Roark can match the supreme quality of this new face in their world.
© PRODUCT PHOTOS COURTESY OF RETAILER SITES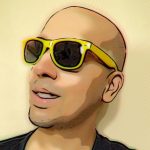 Having dedicated over a decade of his life to the psychology of scent, "the voice of fragrance" joined Pinappos with the express purpose of sharing his passion for perfume from a unique perspective. During this psychological journey, he has quietly built a reputation as one of the world's foremost fragrance connoisseurs.