Some samples were provided for review, however, Pinappos' writers independently test all products to provide an honest assessment based on their own experience. Pinappos may earn a commission through links on our site.
Fall is here and while I love all seasons of scent, fall is especially a shining moment for fragrance. Here are my picks for some of the best new fragrances to wear this fall.
As with seasons past, this list will update throughout autumn so as new fragrances arrive on the market you will know if I deem them a worthy addition to the fall fragrance rotation.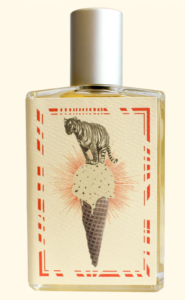 A Whiff of Waffle Cone by Imaginary Authors
The inaugural Golden Pineapple Fragrance of the Year winning fragrance has undergone a change as Imaginary Authors has introduced a 2nd edition of this fan-favorite scent. If you're like me and you loved the original, the announcement of this change made you anxious. However, I can at least partly put you at ease by letting you know the new edition is deliciously phenomenal. In fact, while I believe the 1st edition was perfect, I also believe they have somehow made this one even better. This is vanilla soaked in syrup, with cinnamon poured over it, all served atop a waffle. If you love sweet scents, this is a dream.
Purchase A Whiff of Waffle Cone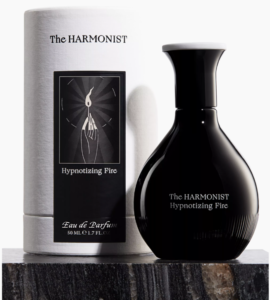 Hypnotizing Fire Eau de Parfum by The HARMONIST
Luxury at its finest, this is a complex layering of pimento berries, cloves, Bulgarian rose, and patchouli blending in an earthy combination that accentuates its autumn character from top to bottom. Additionally, subtle hints of praline and vanilla add just a touch of sweetness bringing the allure of the holiday season just around the corner.
Purchase Hypnotizing Fire Eau de Parfum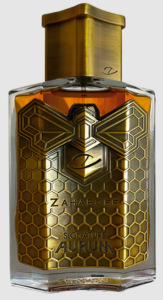 Signature AURUM by Zaharoff
Honey lovers, rejoice! Opening with a rich, photorealistic honey, that lasts on my skin for hours before it begins to transform. The transformation is truly magical because as it dries down what was once pure honey becomes a delectable, textured, flaky, pastry, that brings to mind the inspiration behind the scent — Baklava.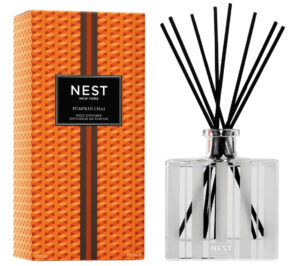 Pumpkin Chai Reed Diffuser by NEST New York
Not all fall fragrances have to be worn. In fact, if you really want to capture the vibes of fall, a diffuser is one of the best ways to make your home create the fall atmosphere in your life. This Reed Diffuser from NEST exhibits notes of wild pumpkin, spicy masala, chai, cinnamon, and cardamom. It's essentially the perfect blend to give your space the cozy comfortable essence of fall.
Purchase Pumpkin Chai Reed Diffuser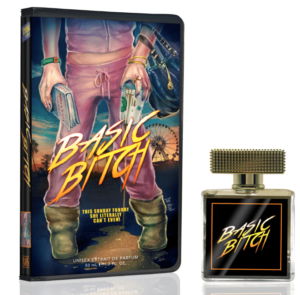 Basic Bitch by Xyrena
It's safe to say, I've worn this more than any other fragrance this fall. There's a punch of pumpkin spice at the top and it kicks right through to the dry down. Yes, this punch can kick. That's how you know it's good. On my skin, after the initial blast of pumpkin spice, it turns into a clean soapy scent, but as I mentioned the pumpkin spice is there all the way through to the dry down. This is exactly the pumpkin spice goodness I dream of for fall.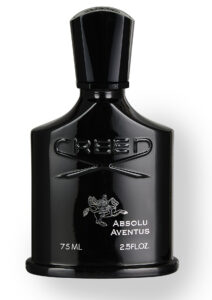 Absolu Aventus by Creed
While I wouldn't box Absolu Aventus as a fall-specific fragrance, this ultra limited edition release is a signature worthy scent that can easily be worn all year. Opening with lemon, bergamot, and grapefruit, with a quick introduction of bold pineapple enveloping the entirety of the scent, all while enhanced by an intense ambroxan, this — in my opinion — is the best Aventus ever made. With its status as a limited edition release, if you're interested, you're going to want to get this now.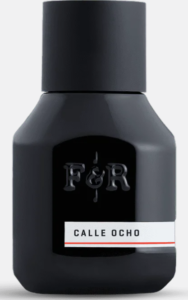 Calle Ocho Extrait de Parfum by Fulton & Roark
The Golden Pineapple Fragrance Awards winning Best Solid Fragrance is now available in spray form as an Extrait de Parfum. Any fear that the quality and scent of the solid fragrance wouldn't translate into the EdP was gone immediately upon the first spray. Cinnamon, tobacco leaf, rum, and sweet, bitter chocolate are all clearly present in the early stages of this scent. As the scent dries down, the bitter chocolate becomes more pronounced while the rum becomes more rounded, enveloping the entirety of the scent with boozy chocolate goodness, developing into a big bold head-turning scent.
Purchase Calle Ocho Extrait de Parfum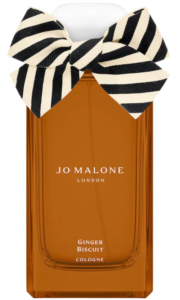 Ginger Biscuit Cologne by Jo Malone
If you're over the pumpkin spice hype that starts way before fall begins and overtakes the whole season, but still want to enjoy the sweet spices of life, Jo Malone has you covered. This opens with a sweet gingerbread cookie-like vibe before the spice begins to subside to the background and the ginger note comes to the forefront, transforming into a warm comforting scent.
Purchase Ginger Biscuit Cologne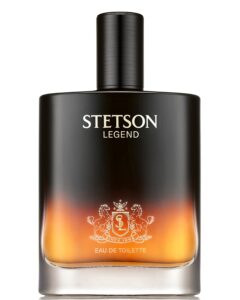 Stetson Legend by Stetson
Stetson Legend calls back to classic fragrances while at the same time elevating itself to a modern man. This stunning scent bursts open with prickly pear, bergamot zest, and smoked grapefruit. As gorgeous as that opening is, the more Legend dries down, the better it gets. The uniquely punchy sweetness of mesquite peeks through and that's when things get really interesting. Wild sage, cedarwood, and sandalwood all kick things up a notch. In the end, Stetson Legend stands out as a fragrance that honors the past while paving the way for the future.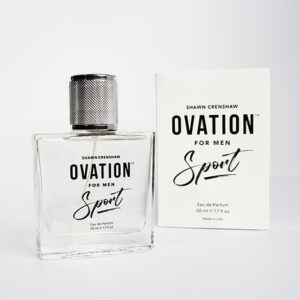 Ovation for Men Sport by Shawn Crenshaw
The follow-up to the award-winning fragrance from Shawn Crenshaw takes everything I love about the original and transforms it into a fresh scent. Just like the original, this is a versatile fragrance, so it hits right in every season. Opens fresh, then dries into a vibrant musk. Whether at the gym or on a date, Ovation for Men Sport is something special.
Purchase Ovation for Men Sport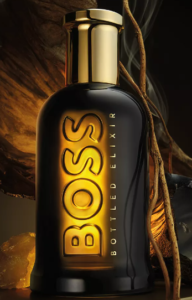 Boss Bottled Elixir by Boss

This warm spicy blend of frankincense and cedarwood stands apart from previous Boss Bottled fragrances. Its pronounced woods and spices really make it shine as a sophisticated fall fragrance. Put on your perfectly tailored suit and spray this on to instantly smell like the man of the hour.

Purchase Boss Bottled Elixir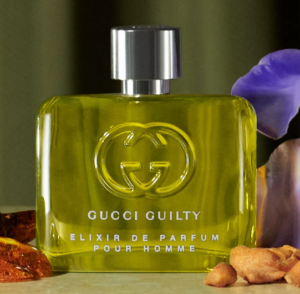 Gucci Guilty Elixir de Parfum Pour Homme by Gucci

It's no secret that "Elixir" is the hot new word in perfumery. Unfortunately, the term doesn't really mean anything in terms of the scent, as it essentially blew up out of the success of Dior Sauvage Elixir. All of that said, in my opinion, Gucci Guilty Elixir de Parfum is the best use of the word. Gucci spotlights the essence of the sophisticated spicy essence of the scent that started it all while embracing the youthful exuberance and sex appeal that Gucci Guilty is known for.

Purchase Gucci Guilty Elixir de Parfum Pour Homme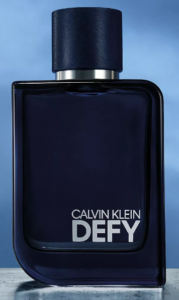 Defy Parfum by Calvin Klein

Bright lavender and dark cacao come together while pink pepper is sprinkled over it. The notes almost clash, but with time you'll see opposites attract as this blend excites the senses.

Purchase Defy Parfum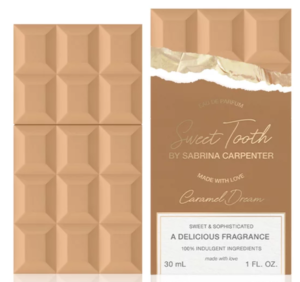 Sweet Tooth Caramel Dream by Sabrina Carpenter
Caramel, chocolate, and musk combine to create what's sure to be a fall favorite for many years. The name Caramel Dream is suitable, as this creamy, airy concoction floats about like waking up from a good dream. The newest Sweet Tooth is a truly delectable treat.
Purchase Sweet Tooth Caramel Dream
© PRODUCT PHOTOS COURTESY OF RETAILER SITES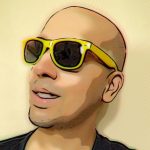 Having dedicated over a decade of his life to the psychology of scent, "the voice of fragrance" joined Pinappos with the express purpose of sharing his passion for perfume from a unique perspective. During this psychological journey, he has quietly built a reputation as one of the world's foremost fragrance connoisseurs.