David Lynch. That's it. That the article.
Obviously, we're kidding, but anyone familiar with Lynch's works knows how fast this list would have filled up with all things David Lynch if we didn't set some ground rules. So we did.

When Team Pinappos decided to find the Top 5 Mindf*ck movies, we came up with three rules that would allow us to come to an agreement on the list. 1st, no repeating directors. Like Lynch, all the directors on this list are known for their twisted storytelling. If we allowed for more than one movie from the same director, there's no way we would be able to list only 5 movies. Speaking of twisted storytelling, that brings us to the 2nd rule. A proper mindf*ck movie is not simply mind-bending. So no Inception or Arrival. We agreed that a mindf*ck must twist your brain and shock you at least a little. 3rd, the movie must be able to appeal to a mass audience. Anyone can make a mess of a twisted movie, even artistically — we're looking at you Jodorowsky — but if a movie can't entertain viewers beyond fans then filmmakers never have a chance to expand horizons. Neither would film reviewers like ourselves. Our goal here is not only to entertain you, but to hopefully expand your horizons by introducing you to a director you may not be familiar with or interest you in watching a movie you may have never seen. 

Here we go. For those who have seen all these movies, you're from another world, just like us. If you've seen some of these, then you're at least somewhat prepared to see the rest. Finally, if you haven't seen any of these, we envy your pure minds and we fear for what comes next — you're not ready for what you're about to see.
5. The Killing Of a Sacred Deer
Director: Yorgos Lanthimos
Starring: Colin Farrell, Nicole Kidman, Barry Keoghan, Alicia Silverstone

A boy seeks revenge against a surgeon in what is far from an ordinary revenge thriller. This is a movie that's unsettling from beginning to end. That ending though. It stayed with us long after we finished the movie. Starting with the way the characters speak in the director's signature style (you'll know it once they start talking). It's strangeness lends itself to the uneasiness of the story. As for that ending, Colin Farrell reportedly vomited in reaction to reading it in the screenplay. While this could be a marketing story, we can confirm that more than a few of us were screaming "NO!" at our TV screens during that shocking ending. 
4. mother!
Director: Darren Aronofsky
Starring: Jennifer Lawrence, Javier Bardem, Ed Harris, Michelle Pheiffer
Guests arrive at a house. That's all we can really tell you. This is a movie that needs at least two viewings (but deserves many more). The first viewing, not having any idea what the story is about. The second viewing, once you understand it, to see all the pieces come together so well. Not even having seen Aronofsky's previous works, like Requiem for a Dream or Black Swan, can prepare you for what you're about to experience. There really isn't a better way to describe this movie than chaos.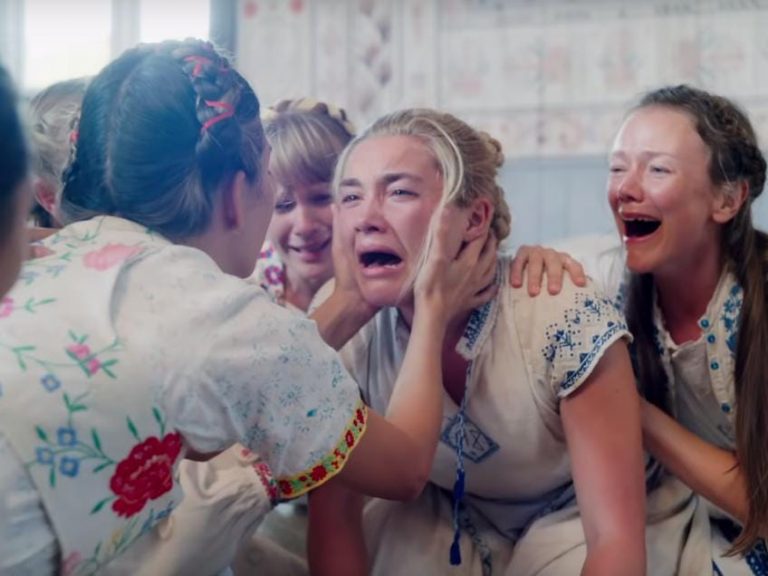 3. Midsommar
Director: Ari Aster
Starring: Florence Pugh, William Jackson, Will Poulter
A woman joins her boyfriend and his friends at a Swedish festival. This sun-drenched daylight horror movie will make you feel as drugged as the characters. While it's not as scary as Ari Aster's freshman film debut, Hereditary, there's no question the psychedelic approach to Misommar is a whole different level of twisted.
2. Climax
Director: Gaspar Noe
Starring: Sofia Boutella
Ironically, a movie that features one of the greatest dance performances in movie history is one that few dance fans have ever seen. We can't blame them. Inspired by actual events, Climax is about a dance troupe having a post performance celebration that descends into disturbing madness.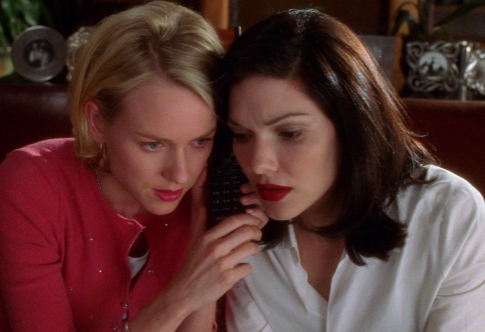 1. Mulholland Drive
Director: David Lynch
Starring: Naomi Watts, Laura Harring, Justin Theroux

If you've never experienced David Lynch, get ready for a cinematic mindf*ck unlike any other. Even having seen this movie multiple times, we're still mindf*cked every time we watch this. In Mulholland Drive, a woman arrives in Hollywood dreaming of becoming a star. If you understand this basic plot, it is possible you can put the pieces together. More likely you'll question everything you witnessed and have nightmares for years to come. It will all be worth it, because whether you're prepared to be mindf*cked or not, this movie is a surrealist masterpiece that everyone should see at least once in their lives. 
Our golden team has collectively put on their crowns to produce sweet content for you.