All products and services on Pinappos are independently tested by our writers. Pinappos may earn a commission through links on our site.
I was so excited to try out this line because a) it's rare I get to experience such a luxurious brand and b) honey is proven to have amazing benefits for your skin. This line is made from Ouessant honey and Royal Jelly produced by black bees off the coast of Brittany. Guerlain seems to be committed to their faith in the skin benefits of honey and bee products that they have been studying bees since 1835 via their Bee University — protecting bees, and committing themselves to teaching the public of the importance of bees in our environment. Let's get to the products! 

Youth Watery Oil
First of all, the packaging is gorgeous for this product. It's a little glass bottle with a gold eye dropper, with a bee on the top in gold. The oil does indeed feel watery, but there are little beads in the bottle that when you shake it up disperses evenly throughout the bottle, making it easy to pick up the bead/oil mixture with the eye dropper, and sort of break up the beads into the palms of your hands before applying to your face and neck. The whole process just feels like luxury. Smells like luxury too, as there is fragrance in this product, designed by Guerlain's fragrance expert, Thierry Wasser. 

Once applied to the face, your skin instantly feels softer, smoother and even looks more radiant. I will say, I'm not sure how it would work for those with sensitive skin due to the fragrance, but I loved every second of using this product. I have been using this for a couple months now, and feel like my skin is much more balanced, brighter and has better texture than before I started using it. Amazing stuff!
 
Double R – Renew and Repair Serum
This is another beautifully packaged product. It's basically two serums separated in one beautiful bottle accented in gold. On one side is a serum that is for radiance, wrinkles and pores, and the other is for firmness, contours and elasticity. There is one pump for both serums, and you get equal amounts of both serums in one pump. Again, we get the same gorgeous fragrance from Thierry Wasser, which I loved, but I can see this not being appropriate for those with sensitive skin. 

I found that using this was a delight as well. My skin sucked up the serums so quickly and did reveal smoother, more radiant and more elastic skin without feeling heavy or leaving a noticeable serum residue. Over time it seemed to minimize the appearance of my pores and some fine lines that were creeping up on my forehead. The only drawback was the price — a whopping $215 for a 50 ml bottle. Luxury does come with a price, however if you can muster up the funds for these amazing products, you won't be disappointed.
Until next time, the hunt is on!
Purchase from the Abeille Royale Collection
© PRODUCT PHOTOS COURTESY OF RETAILER SITES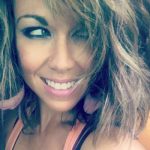 Former barista, current badass, when she's not introducing you to secret coffee recipes that are so secret they're not even on the menu, she's on the hunt for amazing products!