No one could have predicted the original 1 Million by Paco Rabanne would achieve the icon status it holds today. Not only did it inspire a new genre of bubblegum scents, but it launched a franchise of successful sequels and spin-offs as well.
While some sequels smelled like slight variations on the popular original, others went for more radical variations. 1 Million Parfum smells like the first true successor to the original. Building on it in meaningful ways, while still holding onto the classic's DNA.
1 Million Parfum is the introduction of a new grape flavor of bubblegum. This is a dark, candied grape. The instantly recognizable spices and leather are still there, though noticeably toned down. Whereas the original 1 Million was flamboyant and attention seeking, 1 Million Parfum opts for mystery and quiet confidence.
The original has become a mainstay in the nightlife scene. 1 Million Parfum will find popular use in that scene as well, however, Parfum is far more adaptable. It has a role to play in all seasons and situations.
1 Million Parfum isn't better or worse than the iconic original, rather it's an exciting alternative to the one that started it all.
Scent Profile: grape flavored bubblegum with a hint of spices wrapped in leather.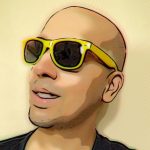 Having dedicated over a decade of his life to the psychology of scent, "the voice of fragrance" joined Pinappos with the express purpose of sharing his passion for perfume from a unique perspective. During this psychological journey, he has quietly built a reputation as one of the world's foremost fragrance connoisseurs.