The stories contained in this publication are fictional descriptors of the fragrances as interpreted by the writer. All products and services on Pinappos are independently tested by our writers. Pinappos may earn a commission through links on our site.
Following the year after the world as we knew it changed, six strangers from all walks of life share their experiences of the historic summer of 2021. From the present to the future, in hope and happiness, to love and desire — these scents form the unforgettable memories of the summer of '21.
Clementine California by Atelier Cologne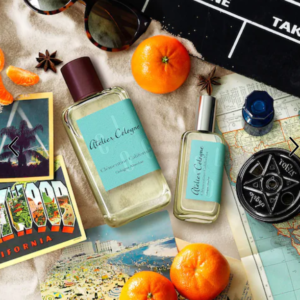 This was no ordinary summer. Of course nothing was ordinary anymore. Last year's summer vacation plans to California were delayed. 2020's summer of fun and sun became the summer of none. We made it a staycation. It was nice, but it wasn't driving in a convertible with the top down staring at tall palm trees through Beverly Hills. It wasn't beach drinks and beach vibes. It wasn't Hollywood sights and spotlights. It wasn't the bright orange citrus scent that let us know that this was a summer we'd remember for years to come. That was all a dream. But this year is different, this year the California vacation is a reality. This year is Clémentine California with its vibrant orange zest. This summer is a dream come true.
Experience Clémentine California
CK One Summer by Calvin Klein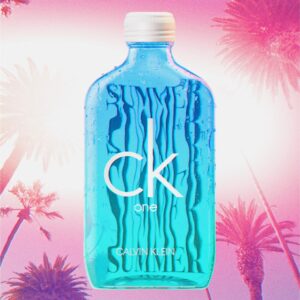 If these walls could talk they would say, "Never again. Never again will you spend your summer trapped inside. Never again will you day dream what your summer could be, but instead you will determine what your summer will be." CK One Summer is a breath of fresh air. Smooth, clean, airy — free. A poolside picnic with a basket filled to the brim with fresh fruit. Take a dip in the pool. Delightfully refreshing. This is what summers are meant to be.
Summer Festival by Escada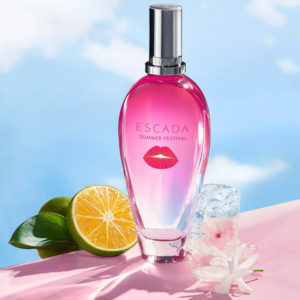 It feels like forever she's been waiting for this day. Dressed to jam all weekend long with a music lineup as hot as the summer heat. But something felt off. She came here every year and yet this year hit different. Not just because last summer instead of spending time surrounded by her favorite people she was distanced from them. There was more to it. She felt a longing, a desire. When a friend suggested she was just missing their favorite beach-side drink, she thought to herself — that must be it. A Summer Festival needs a sparkling cherry cocktail to kick things off. As she approached the bar to order her favorite drink, she saw him. Him with a smile that melted her heart. Him with eyes that beckoned her to flirt till the sunlight that glowed became moonlight overflowed. The missing piece. Him. All doubts as to why she was here faded away. She knew. Summer Festival is a fun, flirty occasion. A sweet, juicy summer fling. Exactly what the summer of '21 needs.
REPLICA Matcha Meditation by Maison Margiela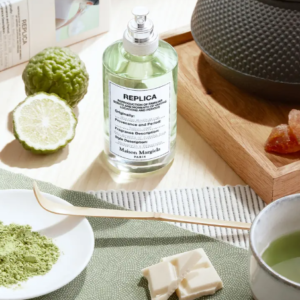 I remember the summer of 2021 like it was yesterday. It was strange. Everyone around me was talking about how excited they were about returning to normal. I wondered how they defined normal? No doubt, the year before, the world faced a profoundly unexpected event, but the world has always experienced unexpected events. Life isn't about the events that happen to us, but rather how we respond to those events. As the news unfolded, I responded with calm. Maybe it was because I was a daily green tea drinker. Matcha is said to have calming properties. That's what I've heard anyway. For me the calmness came from the scent and the flavor. I remember a light touch of green citrus, with a layering of textured powdery sweetness and my secret ingredient of white chocolate blended in. You don't get a lot of sweetness in the heat of summer, so the white chocolate provided me with the sweetness I craved. That brought me mindfulness. That brought me comfort and calm.
L.12.12 Blanc Eau de Parfum by Lacoste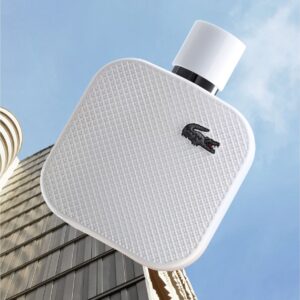 It was a white polo kind of day. Then again, so was everyday. There wasn't an occasion that he didn't feel sharp wearing a clean white polo. Even in the midst of all of last summer's uncertainty, he found certainty in his white polo. This summer had the added bonus of pairing it with L.12.12 Blanc Eau de Parfum. The fresh accord with with notes of sharp and clean woods paired magically with his polo. Like the missing piece of the puzzle. Except he didn't know the piece was missing. This was not the scent he thought he wanted, but now in the summer of 2021, he knew — this was the scent he needed.
Experience L.12.12 Blanc Eau de Parfum
Soleil Brûlant by Tom Ford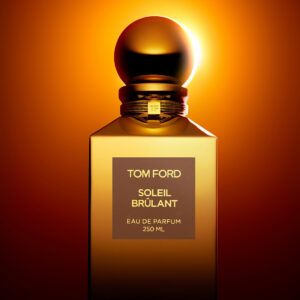 Love at first sight was a soft lyrical interpretation of our initial encounter. The honey glowed sheen of sunset caressing our bodies caught our glances. A sweet passionate disposition drew us to an embrace. To hold each other only now was not enough. There was depth with quiet intensity. Not a moment but a monument to true love. Pure love. Everlasting. Let this summer last forever.
© PRODUCT PHOTOS COURTESY OF RETAILER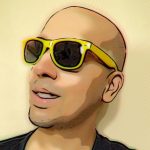 Having dedicated over a decade of his life to the psychology of scent, "the voice of fragrance" joined Pinappos with the express purpose of sharing his passion for perfume from a unique perspective. During this psychological journey, he has quietly built a reputation as one of the world's foremost fragrance connoisseurs.