All products and services on Pinappos are independently tested by our writers. Pinappos may earn a commission through links on our site.
If you've seen my other Gucci lippie reviews, you'd know I absolutely LOVE their lipstick, so naturally I was stoked to see them come out with a new matte liquid lipstick!!! I tried two different colors: the 114 Grace Cinnamon, which is a soft matte pink, as well as, the 413 Cornelia Pink, which is also a soft matte pink. I think you kind of see a theme to my preferences here, however this pink is a bit brighter, a bit darker than the Grace Cinnamon.
Gucci describes this lipstick as transfer proof, once the liquid dries down. The good things about this lipstick — the pigmentation is incredible for both colors I tried and they did dry down to a beautiful soft matte that, to my surprise, didn't turn my lips into the Sahara desert once dried!!! This has never happened to me with a liquid lipstick. Props to Gucci on creating a formula that includes a hyaluronic acid that will keep your lips comfortable after application. Already, I'm a fan!!! It does have a soft floral fragrance (it smells like Gucci!) which I don't mind one bit, but for those of you with fragrance sensitivity, watch out for that. I also feel like they delivered on their claims for being transfer proof.

The one thing that I felt they could have done better is creating a liquid lippie that stays on all day. I did have to reapply several times throughout the day, especially after meals. Overall though, this is a very comfortable, cloud-feeling matte lipstick that doesn't dry your lips out! Big score (again) for Gucci!!!!
Until next time — the hunt is on!
© PRODUCT PHOTOS COURTESY OF RETAILER SITES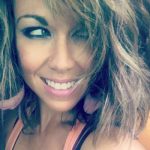 Former barista, current badass, when she's not introducing you to secret coffee recipes that are so secret they're not even on the menu, she's on the hunt for amazing products!